Farage: The Banks Don't Accept Brexit
23 October 2016, 13:46 | Updated: 24 October 2016, 07:17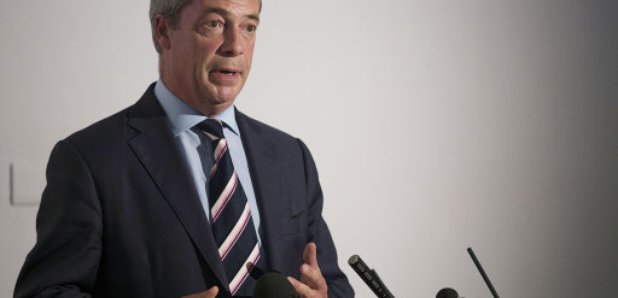 Nigel Farage has accused the banks in the City of London of not accepting Brexit and 'throwing their weight around' amid reports they are planning to relocate to Europe.
Talking to LBC's Maajid Nawaz, the stand-in UKIP leader said he has "nothing but contempt for the banks who are wedded to the concept of the European Union.
"What you are seeing is an association that is refusing to accept the result of the referendum, trying to use its muscle to pressurise the government and parliament into keeping Britain in the single market."
And Farage claimed that in fact it was the EU that was causing more problems for the banks than Brexit.
"Jobs have been fleeing The City for the last few years because of EU membership.
"In the wake of the financial crash, the first thing the EU did was to bring in a directive aimed at the hedge funds.
"The hedge funds had nothing to do with the credit crisis whatsoever, but never mind!
"As a result of it, within a year 25% of an industry that was paying more than £5bn a year in corporate tax had left."