Maajid Nawaz Thinks Jeremy Corbyn Has "Revealed His Hand" On Brexit
24 March 2018, 12:57 | Updated: 24 March 2018, 15:26
Pro-EU and love Corbyn? Maajid Nawaz says you should think again.
Owen Smith has been sacked as the shadow Northern Ireland secretary after writing an article calling for a second EU referendum.
He is replaced by MP for Rochdale Tony Lloyd, a former police and crime commissioner for Greater Manchester.
But Maajid Nawaz thinks the move "reveals Corbyn's hand "
"Is this finally a line in the sand?" he asked.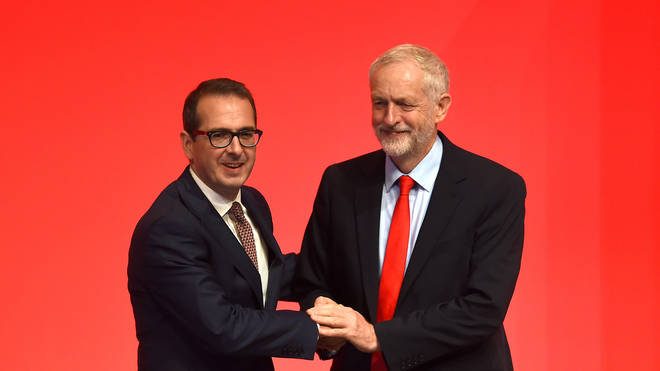 Maajid said: "This sacking sends a message."
"His voting record on this issue has been enough to impress Nigel Farage.
"This guy may as well been spearheading the leftwing fraction of UKIP with his voting record.
"And you lefty-lovies, who have been chanting "oh Jeremy Corbyn" at Glastonbury hate UKIP, well Corbyn's record on the EU is actually no different.
"This all tells us Corbyn is a pro-Brexit leader of the Labour Party and I think has finally revealed his hand."