Maajid Argues With A Caller Who Believes Families Of Terrorists Should Be Deported
2 September 2017, 14:17
An LBC caller said that the threat of deporting the families of terrorists would help stop attacks happening.
After Maajid criticised a new policy initiative which, if enacted, would arrest families and friends of terrorists who didn't alert the police to a potential threat from their relative, Andy rang LBC saying that the government needs to go further.

Andy said that if you committed a terrorist attack then "your whole family" should have their right to British citizenship rescinded. He also suggested that all family members should be "deported back" to their "original country of origin".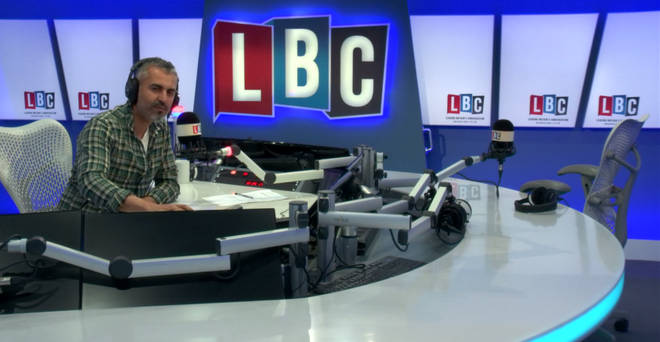 Maajid told Andy that he was "piggy backing on this policy to justify your racist views".
The caller insisted that this had "nothing to do with race".
LBC's Maajid Nawaz called it a "diabolical suggestion".
Maajid said that the actions of a terrorist had nothing to do with their sister or their daughter.
Scroll up to Maajid's explosive debate.