Maajid Hits Back At Critics Of New Counter Extremism Chief
26 January 2018, 07:28
The government's new counter extremism chief has been criticised by Conservative peer Baroness Warsi - and that has made Maajid Nawaz angry.
Maajid, one of the country's leading counter extremism experts having founded the Quilliam Foundation, believes the appointment of Sara Khan is a good choice by the government.
However, Baroness Warsi tweeted: "But can someone considered by many in British Muslim communities as simply a creation and mouthpiece of the UK Home Office ever be independent, credible or effective?
Speaking on LBC as he stood in for Ian Collins, Maajid hit back: "The urgency with which she takes the counter extremism agenda is refreshing. As is the courage it takes to speak out as a Muslim woman.
"Baroness Warsi wasn't elected into office, she was appointed by David Cameron when she lost an election. He elevated her as a peer by putting her into the House of Lords, then elevated her beyond that into her cabinet.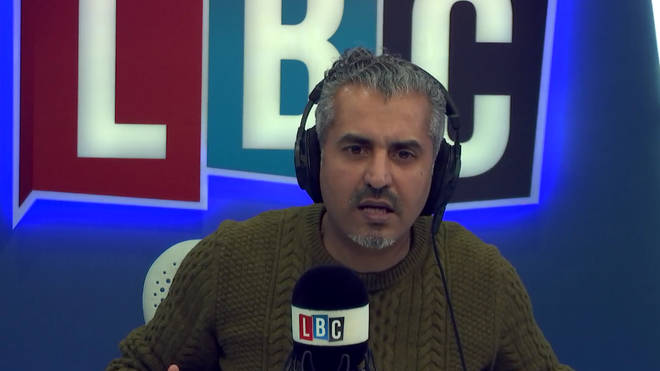 "Baroness Warsi, who was appointed by the government to be a member of our unelected elite establishment, who get paid merely for clocking in. Why on earth is somebody who couldn't get more establishment tweeting that Sara Khan is the wrong appointment because she's going to be a government mouthpiece?
"Explain that to me... you're a Baroness in the House of Lords, appointed by the Prime Minister. You're a peer of the realm. You get paid merely for clocking in and you're complaining that a government employee is a government mouthpiece?
"What on earth else are they meant to be if they are hired by the government?
"Surely if you're hired by the government, you should be doing the job the government has hired you for!"
Watch his powerful monologue at the top of the page.