Maajid Nawaz: Lo And Behold There Is A Magic Money Tree After All
13 June 2017, 13:59
Remember when Theresa May told us during the election campaign that there was no magic money tree? Well, Maajid Nawaz has perfectly summed up why it now appears that's not the case.
During a Question Time debate earlier this month, the Prime Minister was put on the spot by a long-serving nurse over pay for NHS workers.
The nurse asked how the Tories could count on the support of nurses when they face another one per cent pay increase cap.
Mrs may responded saying the government had to take some "hard choices" across the public sector but there was "no magic money tree" to provide "everything that people want".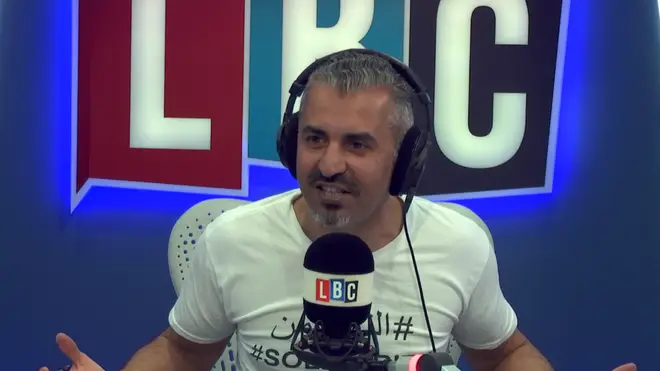 But, fast-forward two weeks, the Prime Minister appears to have found a secret stack of cash as she looks to form a minority government with the DUP.
From scrapping cuts to school budgets, finding billions for social care to not cutting pensioner's benefits - Maajid brilliantly points out Mrs May's apparent U-turn.
He said: "Now they've been dealt a bloody nose by the electorate suddenly, just like she did with the social care policy during the campaign, the Conservatives are making noises about finding money!"
Watch the epic clip above.