Maajid Nawaz Predicts The Return Of Al Qaeda
4 November 2017, 13:43 | Updated: 4 November 2017, 14:56
As ISIS faces defeat and devastation on all fronts, the LBC presenter predicted how international terrorism would manifest itself in the Middle East.
ISIS has lost its last major stronghold in Syria, as Deir Azzor fell to the Syrian Army.
Together with the losses of Mosul and Raqqa, the capture means the group are on the verge of conventional defeat, with little to no physical territory under its control.
Breaking the physical "caliphate" is not the same as the ideological.
Maajid Nawaz has predicted ISIS will continue to fight a guerrilla insurrection and that a resurgent al Qaeda, led by Osama Bin Laden's chosen son Hamza, will return to the fore.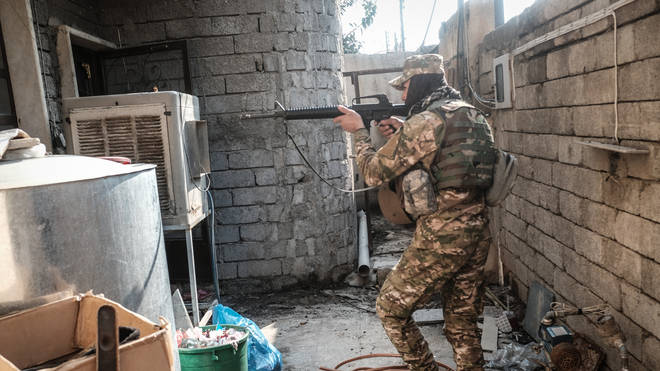 The LBC presenter said that ISIS would actually be at their "strongest" when they lost their final physical desert outposts, unburdened by having to defend territory and therefore freed to go back to its "most effective" guerrilla tactics.
"They still have 5,000 battle-hardened terrorists," Maajid postured. "That's still an effective fighting force, it just doesn't have any territory left."
He continued to speculate that al Qaeda could become a more potent threat, having gradually and "quietly" consolidated its power in recent years, as well as grooming Osama Bin Laden's son, Hamza, as a charismatic and handsome leader.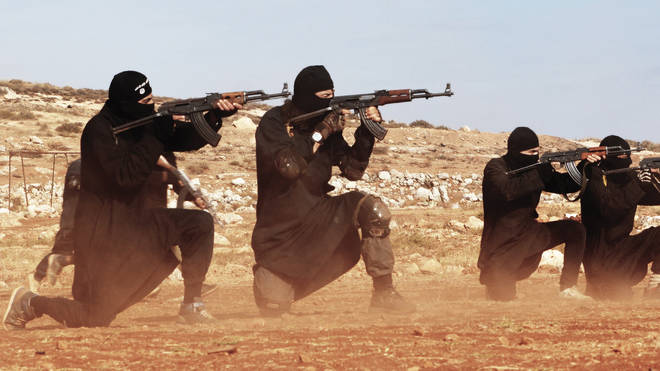 Maajid said: "That's probably more dangerous at this time. Al-Qaeda has been quietly building its forces and power.
"Despite its rather uncharismatic leader in the shape of pediatrician Ayman al-Zawahiri, they have been quietly grooming Bin Laden's son, Hamza Bin Laden, to take over.
"Taller, handsomer, more articulate and more smooth around the edges.
"With an effective reputation intact for al Qaeda in Syria as a more 'responsible' terrorist organisation (in the eyes of those who support terrorism).
"Will this mean a resurgence for al Qaeda?, filling the vacuum that ISIS left?
"I think there's a strong possibility that we haven't seen the back of al Qaeda - and we thought al Qaeda was yesterday's news because its bastard child, ISIS, eclipsed it.
"I tell you now, when it comes to the reputation among jihadists of al Qaeda, their reputation stands intact.
"Those who support terrorism still have a lot of good will for al Qaeda.
"I can tell you right now that as well as an ISIS style guerrilla insurgency, there will certainly be a mounting challenge and problem with a resurgent, and revived, and rejuvenated al Qaeda, under a soon to be announced new leader Hamza Bin Laden."
Watch the full prediction at the top of this page.