Maajid Nawaz Swiftly Destroys The Argument For Women-Only Minicabs
16 February 2018, 12:51 | Updated: 16 February 2018, 18:06
Uber could be forced to offer women-only services under new proposals put forward by Transport for London (TfL) - but Maajid Nawaz took just minutes to highlight why that won't work.
In a policy statement published on Thursday, TfL said services within the city should provide "mechanisms to allow passengers to choose who they share vehicles with", including "women-only vehicles".
Although the policy, which would affect UberPool, is yet to be adopted, Maajid highlighted why it simply wouldn't work.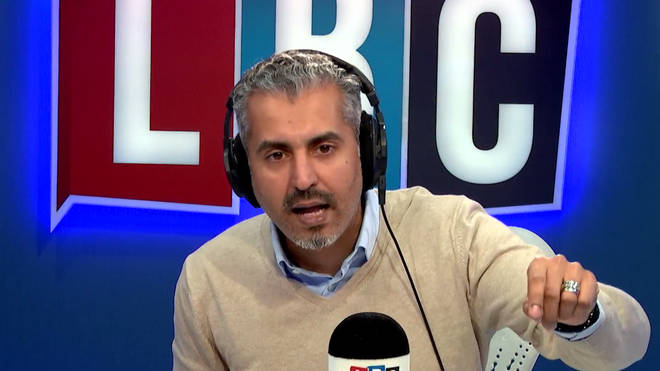 He described the proposal as something from the "Victorian age".
The LBC presenter thundered: "Let's get something straight, it's a statistically known fact that societies that segregate the sexes have more sexual harassment than societies that don't.
"Because you fetishise the other gender, you fetishise sex and if you look to countries like Saudi Arabia, Iran, Pakistan, where the social norms are the genders don't mix - do you think you've got rid of sexual harassment?"
He continued: "Look to Afghanistan, the Taliban, do you think by covering up the entire woman - has that solved the problem of gender discrimination and sexual crimes?
"Do you really think that's the solution?
"We're reverting back to our Victorian age prudishness - there's a serious danger of overcorrection here."
Watch Maajid's take in full above.