Maajid Nawaz Tears Into Time Magazine
23 June 2018, 15:16 | Updated: 25 June 2018, 06:58
Maajid Nawaz tears into Time magazine over their depiction of President Trump.
It's not often Maajid feels the need to defend Donald Trump. In fact, the 45th President of the United States is often the subject of the LBC presenter's ire, but not today.
Instead, he took aim at Time magazine and their infamous cover showing the President looking down on a crying child.
Maajid accused the magazine of manufacturing rage.
He asked listeners, "Did you know that that child was never separated from her mother? ... And was probably not asked before their image was used in that way?"
He went on to say "It's a Honduran family, the image was taken by Getty images, when that child's mother was being searched at the border and her mother was standing right next to her. Once the search was over she proceeded with her child".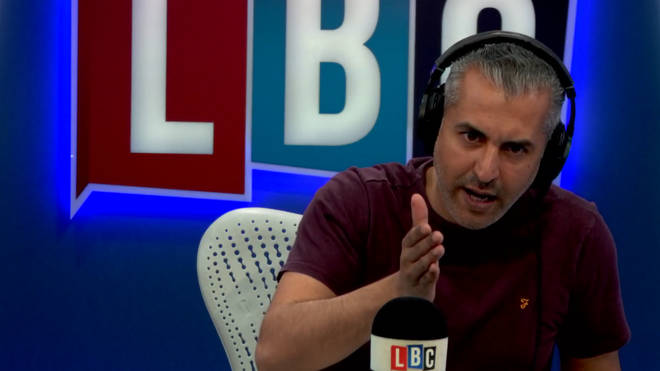 Tearing into the magazine's choice of image, Maajid said "Are we not all guilty of manufacturing rage to score political points? Time magazine did it, and everyone looking at that cover would be forgiven for thinking it was an example of a child that had been separated from their parents.
And it simply wasn't. It's simply not true."
You can watch the brutal takedown at the top of the page.