Maajid Nawaz Lays Down The Uncomfortable Truth About UK Grooming Gangs
11 August 2017, 11:44 | Updated: 22 August 2017, 09:55
During this powerful take, Maajid Nawaz points out the uncomfortable truth about grooming gangs in the UK that others have been too afraid to discuss.
The LBC presenter was giving his epic reaction to the conviction of 17 men and one woman for abusing girls in Newcastle and Gateshead.
The 18-strong gang prosecuted were from the Bangladeshi, Pakistani, Indian, Iraqi, Iranian and Turkish communities and mainly British-born.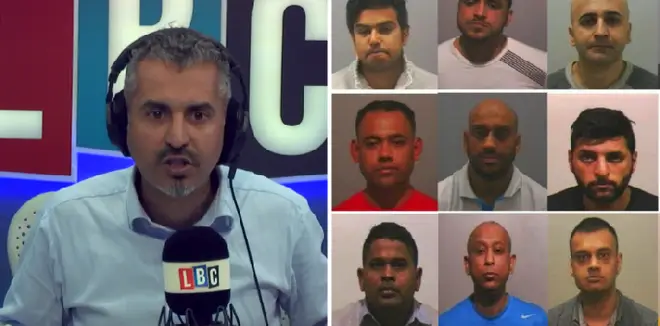 This wasn't the first incident in the UK - since 2011 groups of men have been convicted for organised sex grooming cases in 16 towns and cities.
And, in all but two of those cases, most were Muslim men of south Asian origin.
"They were men like me from my community," Maajid said during his scathing take.
"And in all but three the victims were white teenage girls. That is the truth, and what I'm saying is so uncomfortable that we've been ignoring it for years.
"As a result of ignoring it this problem has been growing and growing to a point where it now has led to racial tensions."
He continued: "We haven't been speaking about it, what did you expect?
"The alternative to speaking about problems is violence, the alternative to addressing things with facts and truth is post-truth and alternative facts."
Maajid finished: "What's more important? Protecting these young girls, children, from being plied with drugs and raped.
"That's what is more important."