Maajid Nawaz Warns Sadiq Over Uber: This Isn't The USSR
26 September 2017, 10:28 | Updated: 26 September 2017, 10:30
Maajid Nawaz told Sadiq Khan that he needs to explain why he has banned Uber from London.
Last week, Transport for London decided not to renew the licence for the minicab company, stating they are not "fit and proper" to hold a private hire licence.
But Maajid Nawaz pointed out that in 10 inspections, Uber were not found to have breached their licence once.
And the LBC presenter insisted that if the Mayor expects transparency from companies in London, then he needs to meet those expectations himself.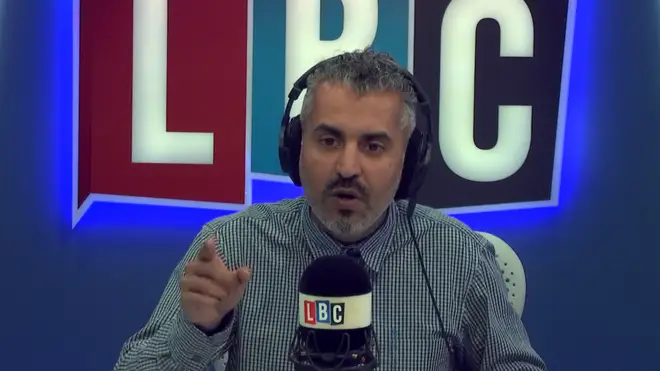 Speaking on his LBC show, he said: "If you're going to take a convenience away from the public, then you'd better well tell us why you've done so.
"Because this is not the U.S.S.R. and when you prevent corporations from operating, we the public demand to know why you've done it.
"I'm not saying it was wrong to take the licence away. I'm saying I don't know why you did it. Because out of those ten meetings you said you had where you inspected Uber, none of them found that Uber breached their licensing regulations. Zero. The one that they were found in breach even you eventually ruled that it wasn't their fault.
"So we want transparency not just from Uber, but from Transport for London and the Mayor's office as well.
"And Mr Mayor, what happened to your slogan that "London is open for business". Doesn't look very much open for business if, in a lack of transparency, you pull companies' licences to operate without telling us why."