Maajid Nawaz's Moment Of The Year
26 December 2016, 11:27 | Updated: 30 December 2016, 09:27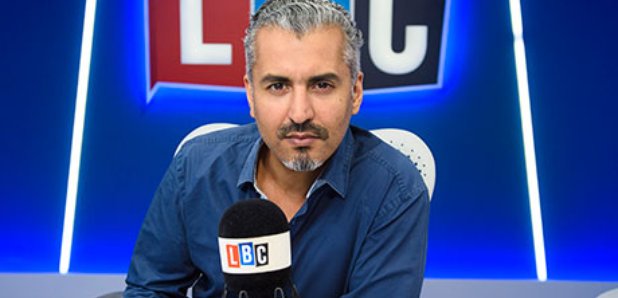 His LBC show debuted this year and is already making big waves - this is Maajid's pick of the most memorable moment from his show in 2016.
It's a striking monologue that looks forward to 2017.
In November, Donald Trump was elected as the US President-elect and it prompted some of the biggest reactions of the year from our presenters. Maajid was no different but his take on it was.
He says it's time for the left to stop sneering and start reconnecting with the public mood.
Looking back at the end of the year, Maajid says: "The reason I've chosen this as my most memorable video of the year is that what comes next is important.
"Trump will be inaugurated as President in January 2017, and the only way we can all avoid more of the polarisation that so beset us in 2016, is if each side of our political divide attempts to understand what the other side fears, and then goes someway to trying to allay those fears."