Maajid's Fiery Response To Hardline Caller
10 December 2016, 16:28 | Updated: 10 December 2016, 16:55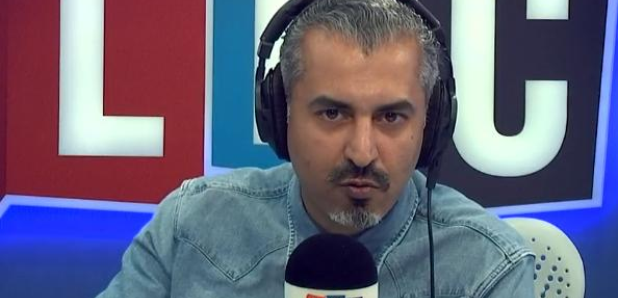 'You are an embarrassment to humanity.' Maajid Nawaz just can't believe this caller thinks it is OK to stone a woman to death for adultery.
Saif called Maajid during a discussion about Saudi Arabia - and had some shocking views on Saudi's harsh religious laws.
"As Muslims we have to abide by the rules," Saif said.
But when he claimed that it was OK for women convicted of adultery to be stoned to death it provoked a furious response from Maajid.
"You and your views and people who support these sort of medieval barbaric practices are not good Muslims."
"You are an embarrassment to British democracy and secularism and liberalism, your are en embarrassment not just to Islam, but to humanity."
Watch as he blasts the caller with this devastating response.