Maajid's Huge Clash With Stop The War Supporter
15 October 2016, 15:53 | Updated: 18 October 2016, 10:40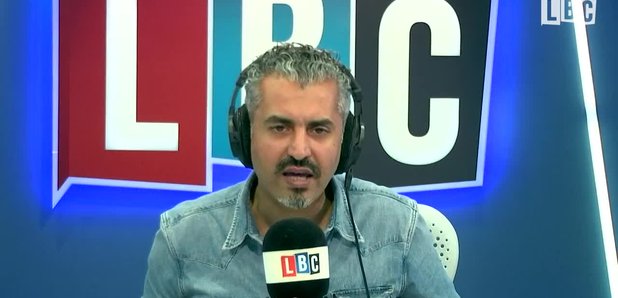 Maajid Nawaz engaged in an extremely heated clash with a Stop The War supporter over their lack of protests against Russian aggression in Syria.
David Wilson, the co-Founder of "War Child" - who no longer works at the charity - and a former press officer at Stop The War Coalition joined Maajid to argue that the group is a UK based organisation and therefore would only campaign against the UK government's actions.
This provoked a big response from Maajid as he pressed him why the group appears to be relaxed about Russia's intervention in the conflict to bolster ruling Dictator Assad.
"I do as a British citizen have some control, somewhat, over my government which has been creating wars for the last 14 years."
But Maajid pointed out that the group has protested against Israeli action. Watch the whole great clash back here.