Nimco Ali: Why Education Is Key To FGM Prosecutions
18 August 2018, 14:00 | Updated: 18 August 2018, 14:23
FGM is a "horrific and barbaric act of violence" says survivor and campaigner Nimco Ali.
A survivor of female genital mutilation (FGM) describes the act as a "horrific form of violence against women and girls".
Nimco Ali, who now campaigns to end FGM, told Maajid Nawaz that it is an "organised crime" and that a lot of the victims don't necessarily understand that it is wrong.
"Some of the key abusers, the women, are also victims themselves," she said.
"This is a real phycological issue that goes through the whole point of going against something which you think is normal, and that's why education has a key point."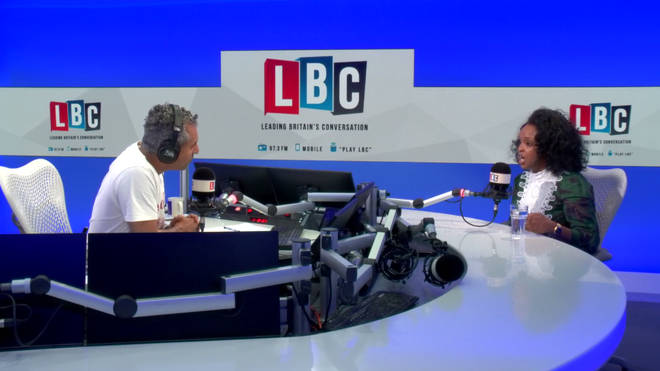 A report published in May revealed that has not been a single conviction of female genital mutilation.
FGM is the partial or complete removal of the external female genitalia for a non-medical purpose and has been a criminal offence in the UK since 1985.
The law was replaced and updated in the Female Genital Mutilation Act 2003, but British victims subjected to mutilation abroad before 2003 are not able to seek prosecution.
"A lot of these girls don't necessarily understand FGM is wrong because it's something that's very universal and normal with their families," Nimco said.
Watch her interview with Maajid Nawaz in full at the top of this page.