"No One, Including The Prime Minister Herself, Wants Theresa May In Number 10"
7 October 2017, 13:32 | Updated: 7 October 2017, 13:35
Maajid Nawaz says the field of Theresa May supporters is remarkably thin.
Another day, another Brit reaches the conclusion that Theresa May is unfit for office.
A calamitous party conference and a coup led by Grant Shapps necessitate a reassertion (or assertion) of Prime Ministerial authority.
That authority is not forthcoming, so Maajid Nawaz's assessment is that the Prime Minister herself does not want to occupy the highest office in the country.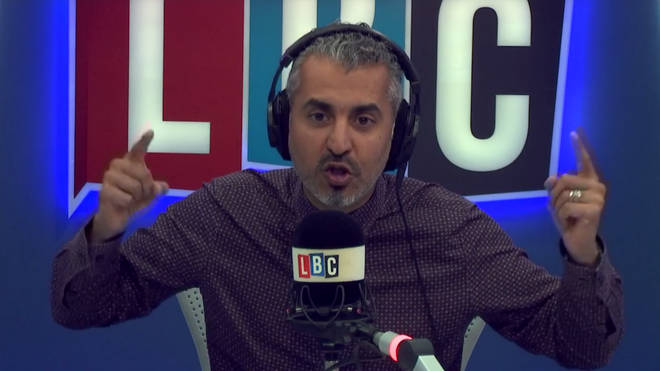 Speaking on LBC, he said: "You're watching the video of a Prime Minister unable to get through her speech, handed a throat sweet, as her sign is falling off behind her.
"You couldn't script that in a comedy because it would be considered too slap-stick, as is often the situation the reality is more captivating than anything that was ever scripted.
"If any political satirist attempted to script what happened during the Prime Minister's speech they would be told it was too over-the-top.
"The symbolism of it is what I would like to focus on. It has come to symbolise a disastrous, failing Prime Minister in office.
"The country doesn't seem to want her as Prime Minister, her party doesn't want her as Prime Minister. Certainly top cabinet members, including her Foreign Secretary, don't want her as Prime Minister. She doesn't even seem to want to be the Prime Minister, frankly folks.
"She's miserable, it's written all over her face. I've gone from being critical and sceptical of her to actually feeling really sorry for the woman, she needs a holiday."
Watch the complete take down above.