"Having A Reputation For Groping Is As Damning As Being Called Out Publicly"
29 October 2017, 18:26 | Updated: 29 October 2017, 18:28
Whether allegations are verified or not, the fact they're being made damns our parliament and its legislators, says Maajid Nawaz.
The Prime Minister says the House of Commons "must now go further" in addressing sexual harassment, following allegations that serial sex pests are serving in the cabinet and a Labour MP is known to female researchers as "happy hands."
Theresa May has written to the Speaker John Bercow, asking for help to ensure the reputation of Parliament isn't damaged further.
She's warned disciplinary procedures lack "teeth".
Maajid Nawaz said that, regardless of whether the allegations are verified, they are a damning mark on our democracy.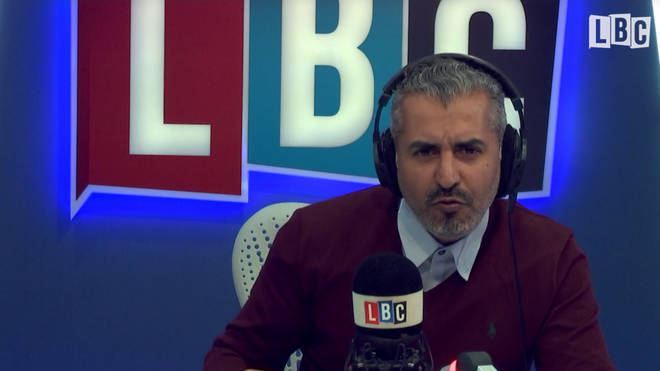 He said: "I have to caveat this by saying the innocent remain innocent until proven guilty. But when you've got stories of MPs going around, being known as 'Happy Hands' as a joke, as if it is okay.
"Do people really feel they can act with that level of bold impunity, not thinking actually that such a moniker is a euphemism for groper, and nobody though that this was a problem?
"To be called 'Happy Hands' is a problem in and of itself even if you don't actually do it. Something is wrong there.
"Whether it's true and verified, or it's just an allegation, it's got be wrong that a legislator in the mother of all parliaments is being called a name that is a euphemism for a groper."
Watch the full clip above.