Shahmir Sanni Describes The Moment He Was Outed In An Official Downing Street Statement
31 March 2018, 14:55 | Updated: 31 March 2018, 15:17
The whistleblower, who was the treasurer and secretary of the BeLeave campaign, told Maajid Nawaz he still stands by the vote to leave the European Union after claiming the Vote Leave campaign acted outside the law.
Shahmir Sanni alleges the Vote Leave campaign broke spending limits during the EU referendum by donating money to an independent campaign called BeLeave, which he helped run.
But Stephen Parkinson, a senior figure in the Vote Leave campaign, argues they acted within the law.
Mr Parkinson, who is now Theresa May's chief adviser, has since come under fire for outing Mr Sanni as gay in a statement responding to the misspending allegations, after citing a relationship between them.
MPs have called for tough action against Mr Parkinson for the revelations, which was the first time Mr Sanni's sexuality had been revealed publicly.
Chris Wylie, the whistleblower who revealed Cambridge Analytica was harvesting data from Facebook, said that Mr Sanni was "forced to come out to his mum in the middle of the night" and that his family had been put in danger by Mr Parkinson's actions.
Mr Sanni described the moment he was outed in an official statement as "debilitating".
"I felt so helpless.
"Stephen Parkinson was my boyfriend, and I have obviously had these conversations with my boyfriend.
"I have told him I am not out to my family.
"He has met my mum, and introduced himself as my friend because he knew I was not out.
"He knew what impact that would have."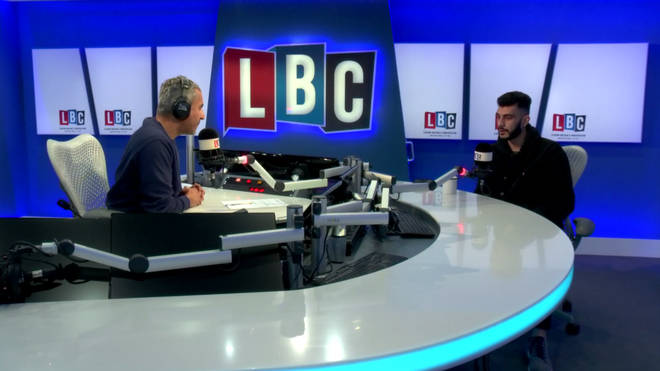 Speaking to Maajid Nawaz, Mr Sanni said he devoted his time to a campaign he believed in.
"I would vote leave a thousand times over.
"I did not assassinate anyone's character.
"For me, I'm bringing forward evidence to show the British public that our democracy has been tainted, that people have cheated.
"And to see the Foreign Secretary for my country call me a liar is ludicrous.
"Where is your evidence?"