Stop Targeting Cyclists, They're The Victims, Says Maajid Nawaz
4 March 2018, 13:31 | Updated: 4 March 2018, 13:43
Killer cyclists could face life sentences under a new law - but Maajid Nawaz says cyclists should be protected as victims rather than targeted.
A review is expected to recommend a new offence of "causing death by dangerous cycling" which could see people on bikes given tougher punishments for fatal crashes with pedestrians.
It comes after Kim Briggs died when she was hit by a cyclist on a fixed-wheel bike at a pedestrian crossing.
Maajid is a driver and doesn't cycle. But looking at the facts, he simple can't see why cyclists are being seen as the criminals.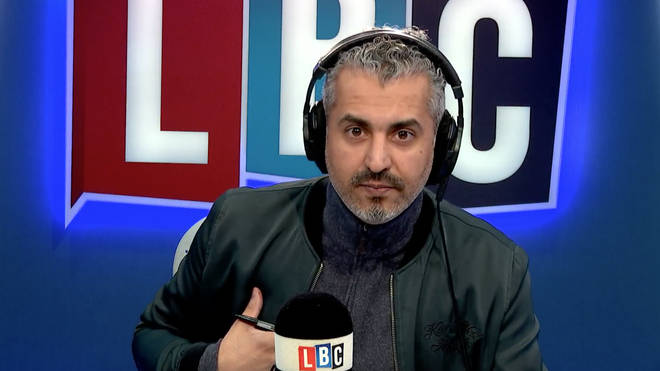 He said: "Let me tell you some facts. In 2015, two pedestrians were killed by cyclists. In 2016, three pedestrians killed by cyclists.
"399 cyclists were killed by other means - trucks, cars, motor vehicles.
"So the death by dangerous cycling: first of all, to put it in proportion, is a minuscule element of the number of cyclists who do die on the roads.
"Cyclists are predominantly the victims of aggression on the roads."