School Friend Of Terror Suspect: He Was Very Popular Amongst Teachers
29 July 2018, 14:44
A school friend of terror suspect El Shafee Elsheikh told Maajid Nawaz that he was "very popular" amongst teachers and other students.
"Jonathan" told Maajid Nawaz that El Shafee Elsheikh was a "normal kid" when they were at school together.
"We were very close," he said.
"He was a clever guy, I would have never thought he would have gone down that path."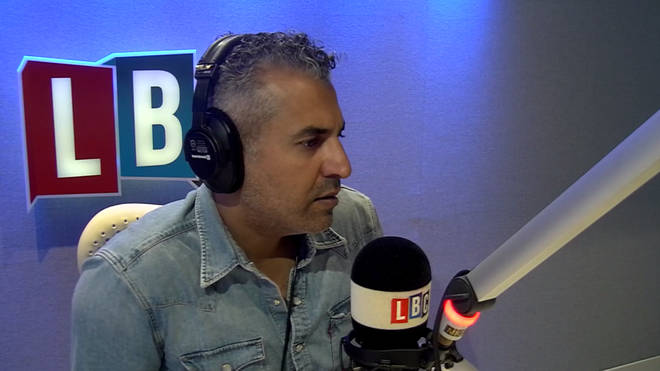 El Shafee Elsheikh is one of two terror suspects facing trial in the United States.
The pair recently came into the news after the Home Secretary Sajid Javid wrote to the US attorney Jeff Sessions where he did not seek the "usual assurances" that if found guilty, they won't be handed the death penalty.
Ministers have been accused of breaching the UK's long-standing opposition to the death penalty, drawing anger from human rights groups.