UKIP Member Tells Maajid: 'We Need To Let In More Child Refugees'
9 February 2017, 15:48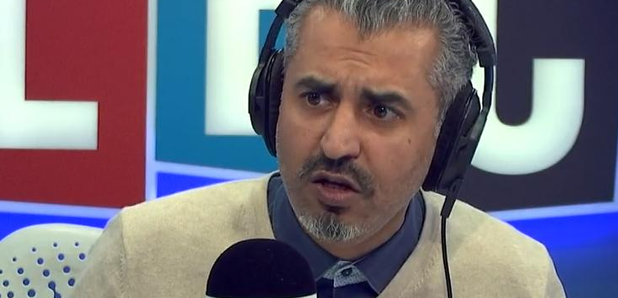 This is the moment a UKIP supporter phoned Maajid Nawaz to tell him we should be doing more to home child refugees in the UK.
On his Sunday afternoon LBC show Maajid Nawaz was speaking about the vulnerability of child refugees.
It has been reported that ISIS are paying smugglers' fees of child refugees in an attempt to attract new recruits.
Maajid asked his listeners: "Are we doing enough to safeguard refugee children?"
That's when Thomas from Worthing in West Sussex, a UKIP member, phoned in and said we need to be doing more.
He told Maajid: "Clearly we're not doing enough. Clearly we're not taking on enough children...I think we should be taking in more children. I think we should be having more of a debate about it to be honest.
"I don't think Europe or even the International community are having enough of a debate. There are children as young as five and six alone out there being looked after by complete strangers.
"I think it's absolutely jaw dropping to be honest."
Maajid said he was very happy that the caller was as outraged as he is.
Thomas went on: "I mean we had Nicholas Winton in 1939/1940 rehousing Jewish children in the UK to take them out the hands of the Nazis and yet 60/70 years later, we supposedly live in a more progressive world and we can't find it in ourselves to bring children over.
"How could we do it then and not do it now?"
Maajid then asked the caller what his political leanings were.
The caller responded: "I'm a UKIP member. I have been for three years, but it doesn't mean that I am not compassionate about children. That I don't notice five and six-year-old children wallowing in the mud in the Jungle over in Calais.
"It's frustrating because that's the interpretation I get when I speak to people."