Mainstream Working Class Britain Is Becoming Radicalised
4 August 2018, 16:38 | Updated: 5 August 2018, 07:25
These are the legitimate grievances that ideologues like Tommy Robinson and his followers are exploiting in order to radicalise working class Britain, says Maajid Nawaz.
Maajid Nawaz says that radicalisation starts with legitimate grievances, and understanding these are key to ending radicalisation.
"Mainstream working class Britain is becoming radicalised," he said.
"Legitimate grievances that are exploited by hardened ideologues who then manipulate young people by pointing to those legitimate grievances and radicalising them.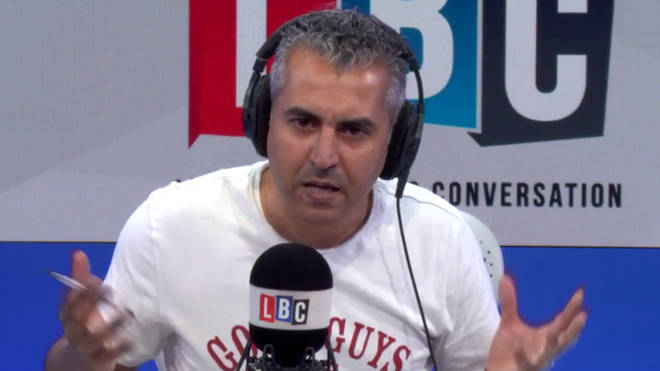 "If you want to stop radicalisation, you've got to not only challenge the ideology, but also look at the grievances.
"These grievances have to be addressed.
"And it doesn't help us if we ignore them, because if we ignore them and refuse to speak about them, and we feel if we refuse to acknowledge that they are very real grievances, then the hardened ideologues on the populous right will continue to recruit."