Maajid Gets To The Bottom Of This Caller's Staggering Brexit Optimism
25 September 2018, 13:32
The reason why this caller believes there will be no general election, no second referendum, no change in Prime Minister and a booming economy by the end of March 2019 was found out by Maajid Nawaz.
Anthony called into Maajid's show to tell him that 'we're going to get through Brexit' without problem.
"We're going to get through to next March without a general election, without a second ballot, and May will still be there, " he said.
But Maajid was curious as to how he could be so optimistic.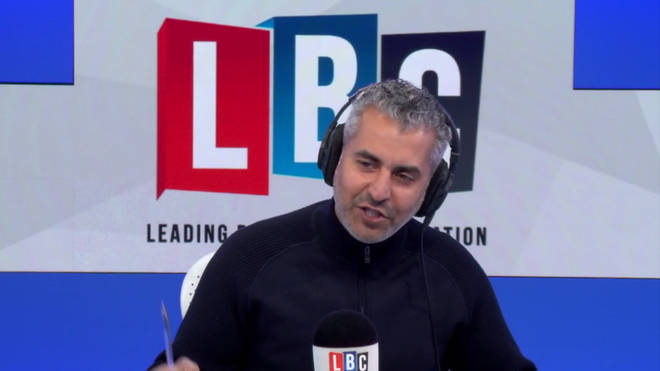 "If I've got someone under my boot and my foot on their head, and they're on the floor, and I say it's fate that you're down there, it's because I'm happy with where I am," said Maajid.
Anthony replied: "We've just got to pick ourselves up, get that foot off our head, and move forward."
He pointed out that the economy will be saved by the transition period: "We can still work something out, and if we don't by then, well, we really are in a mess."
But when Maajid said that he sounded like a caller who claimed to know more about Article 50 than its author, he said: "I don't trust Lords."
"It's all coming out now," Maajid said.
"So you know better when it comes to the economy than the governor of the Bank of England, you know better when it comes to constitutional law than Lord Kerr because he's a member of the House of Lords.
"Is there anything that anyone who doesn't agree with your political views can say with any credibility that you would accept at face value?"
Anthony replied: "Not really."