Caller Wishes Hell Fire On Maajid, But Is Definitely "Not Angry"
13 October 2018, 14:32
A caller who wished the 'bottom of hell fire' for Maajid Nawaz had a difficult time convincing he wasn't at all angry over the Marks and Spencer hijab row.
Maajid sparked a Twitter row by criticising Marks and Spencer for its decision to sell a hijab for three-year-olds in its school uniform range, saying: "Marks and Spencer facilitates medievalism by selling children's hijabs in the school-wear category."
But when addressing the issue on his LBC show, a caller wished him to the 'bottom of hell fire' for his criticisms.
Hakeem said that the purpose of the hijab was to 'cover up modesty', but that that rule only applies to adult females because "women are more sexually attractive".
He added that the idea of children covering themselves would mean they "get used to it from an early age".
- What's the difference between a hijab and a burka?
- Maajid Nawaz sparks Twitter row by accusing Marks and Spencer of "facilitating medievalism"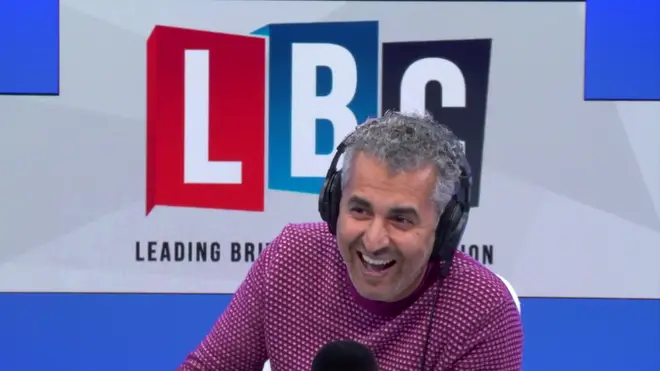 The conservation took a turn when Hakeem began pointing his finger at Jewish people.
"Can we get through a conversation about Islam without blaming Jewish people for something?" Maajid said.
But when Maajid pointed out that Hakeem sounded really angry, he became increasingly agitated and wished Maajid to the bottom of hell fire.
"You just said on national radio that I'm going to the bottom of hell fire because i'm criticising putting hijabs on three-year-olds!"
Listen to the row unfold in the video above.