Maajid Embarrasses A Caller Demanding Sharia Law In Manchester
16 September 2017, 14:56 | Updated: 18 December 2017, 13:47
Aisha told Maajid she thought homosexuality and adultery should be punished by "stoning to death."
Police say they have made a "significant" arrest this morning in connection with yesterday's tube bombing at Parsons Green station.
An 18 year-old man was detained in the port of Dover in Kent on suspicion of a terror offence.
Maajid Nawaz was discussing how to combat terrorism and Islamist ideology when he received Aisha's call.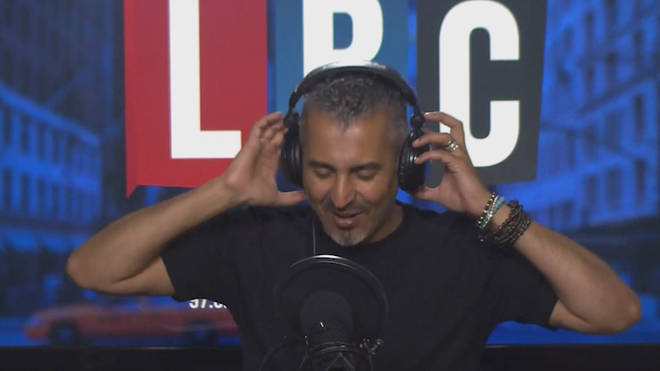 Aisha said: "I don't exactly agree with liberal values. I consider homosexuality to be sinful."
Maajid asked: "Do you aspire one day to a Sharia state that will criminalise and outlaw homosexuality?"
"Yes I do."
"You aspire to a caliphate that would criminalise and punish homosexuality. Do you aspire one day to a Shari compliant state that would punish adultery?
"Of course, I think adultery is disgusting."
"What should the punishment be?"
"It's stoning to death, I'm not trying to avoid your question. It's in the Sharia."
"Do you endorse the stoning of adulterers to death?"
"Yes."
"Well I thank you Aisha, for continuing this conversation because you've just demonstrated why you, and people like you who sympathise with your ideas, can never be part of the solution.
"That's worse than the BNP, the BNP don't believe in murdering people for mistakes and choices they make in their personal lives.
"People like you will never be part of the solution until you abandon those ideas."
Watch the full clip above.