Maajid Nawaz Passionately Defends Ex-Brit Soldier Who Fought Against Isis
25 August 2017, 14:11 | Updated: 25 August 2017, 14:17
An ex-British soldier who went to Syria to fight against Isis with Kurdish forces has been charged with terror offences in Turkey. In this passionate take, Maajid Nawaz explains why he should be hailed a hero instead.
Joe Robinson, 24, spent four weeks as a medic with the People's Protection Units of Syrian Kurdistan (YPG) in 2015.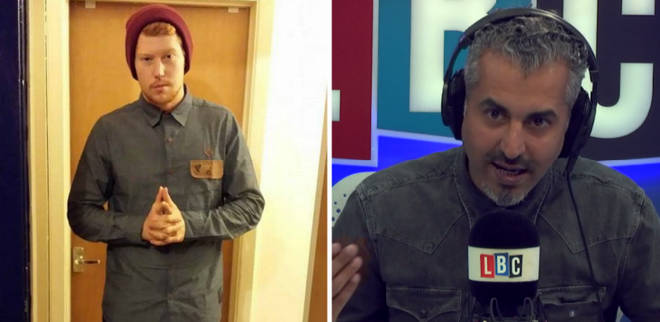 He was detained along with his girlfriend and her mother while they were on holiday in the resort of Didim last month.
Turkish authorities are hostile to the YPG because of its links with the Kurdistan Workers' Party - which is fighting for Kurdish autonomy in Turkey.
Mr Robinson's lawyer told the Guardian he is being kept in his cell for 23 hours a day.
It's been reported the ex-soldier's family have now sent a letter to Theresa May appealing for her help.
Maajid thinks it's outrageous the 24-year-old is being treated as a terrorist, instead demanding he's praised as a hero.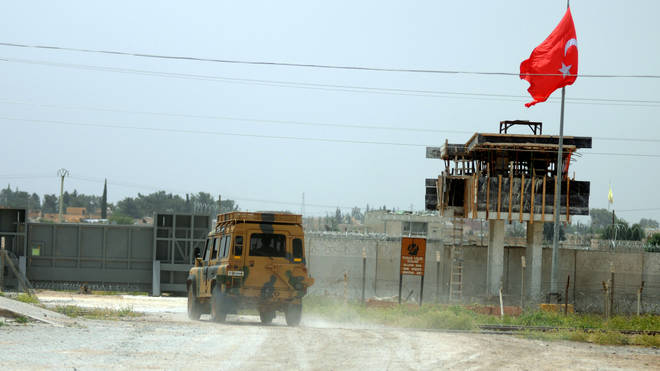 He said: "I'm telling you this man is a hero. He is a veteran of the war in Afghanistan.
"He served our country, he's from Lancashire and he's risked his own life first to serve Queen and country and then voluntarily to protect innocent civilians against Isis."
Maajid added that the YPG had been fighting against Isis since "back when nobody was fighting Isis and everybody was simply fleeing" - including the UK and the US.
Watch his passionate take above.