Maajid: Ian Watkins Is More Proof Authorities Are Failing Child Abuse Victims
25 August 2017, 11:13 | Updated: 25 August 2017, 11:15
After it was revealed police missed numerous chances to bring paedophile Ian Watkins to justice quicker - Maajid Nawaz went in search of answers.
For four years South Wales Police failed to act on eight reports about the former Lostprophets frontman's intentions, an investigation found.
In 2013, he received a 35-year sentence for 13 child sex offences.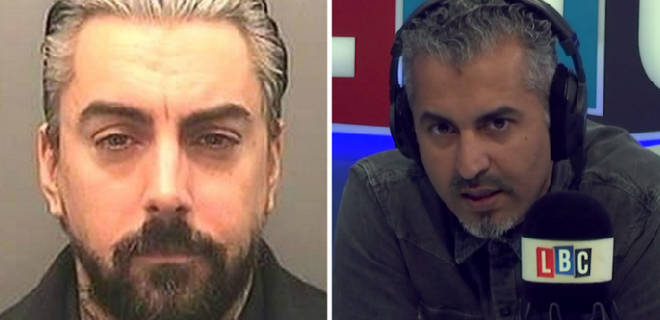 The Independent Police Complaints Commission has raised "serious concerns" about the investigation in its latest report - something the force has accepted.
Maajid says this is further evidence of repeated failings by authorities of child abuse victims - citing grooming gangs as another example.
He said: "When you look at all the other cases, when you add to this grooming gangs and you add to this the way in which young girls have been groomed and found to be abused over a number of towns across this country.
"In these incidences what is it about not taking these things seriously enough and allows predators to get away such actions with impunity."
Watch Maajid's take above.