Maajid Nawaz Stumps Caller Who Says Far-Right Extremism Isn't A Problem
4 June 2018, 12:49 | Updated: 4 June 2018, 14:43
This caller's argument on terrorism started to unravel when he told Maajid Nawaz far-right extremism wasn't a problem in Britain.
Security Minister Ben Wallace has said a surge in the number of convicted terrorists being released from prison is a concern.
It's as new anti-terror plans were announced meaning MI5 intelligence will be shared more widely across other departments on some individuals of concern.
The Home Secretary Sajid Javid said the new measures would help eradicate the "safe spaces" exploited by extremists.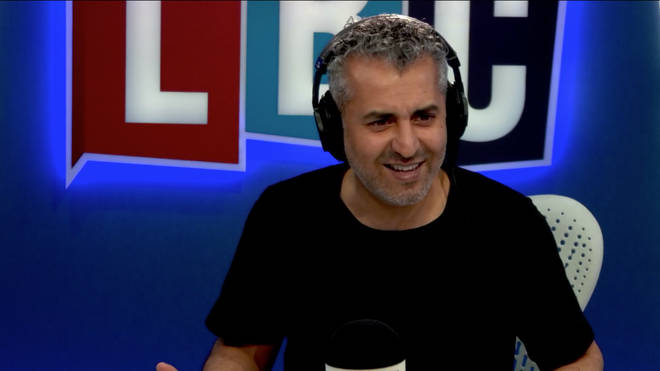 And during a lively debate on the issue, David from St Albans got in touch.
He was asked by Maajid whether he had any concerns about right-wing extremism in Britain.
"No I don't," he replied.
"It's not a problem because, can you name any right-wing extremists?"
"Yeah, I can actually" Maajid responded as he cited the Finsbury Park mosque attack and the killing of Labour MP Jo Cox.
Watch what happened next above.