Maajid's Simple But Vital Take On The Crisis In Our Prisons
22 October 2017, 14:49
Prison guards are to be armed with pepper spray, handcuffs and body cameras as part of a drive to combat violence. Maajid wonders if there's an alternative.
Prison guards will be armed with police-style handcuffs and pepper spray in an effort to mitigate a surge in violence and rioting behind bars.
These changes come following calls by officers for shackles and jumpsuits because the level of violence is so bad. Earlier this month guards at Long Lartin jail were attacked by prisoners with pool balls and cues.
Maajid asked whether the answer to the violence was an escalation of the force available to officers.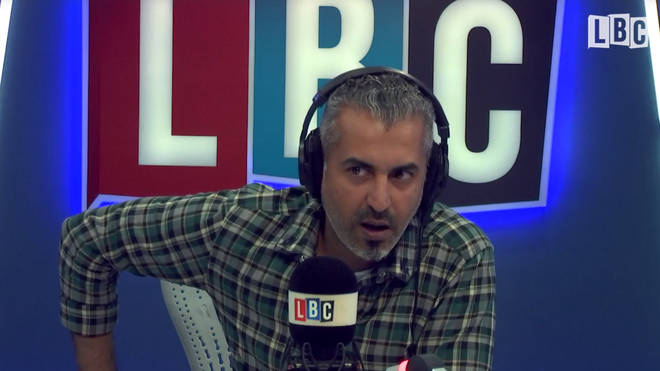 He said: "It's no use saying you'll do everything in your power to thwart out-of-control convicts and boost the safety of wardens.
"You've got to also boost the safety of other prisoners. I'll tell you how you do that.
"What you certainly don't do is make available 6,000 fewer prison officers than there were in 2010. This government has cut one third of the staff in prisons.
"If you really to want to control and manage the prison population properly, if you really to want to create a safer environment for wardens, yes, but also don't forget for prisoners, the way to do it would be quite simple.
"Put extra prison guards out there in the prisons."
Watch the full clip at the top of this page.