Maajid Nawaz: "They Say Never Kiss A Tory, But Corbyn's Been In Bed With UKIP"
25 September 2018, 11:45 | Updated: 25 September 2018, 12:10
Maajid Nawaz predicts a civil war will erupt within both the Conservative Party and Labour Party if Theresa May's Brexit deal is rejected at Parliament.
Speaking on his LBC show, Maajid said that a civil war within the Conservative Party would ensue if Theresa May's Brexit deal is rejected at Parliament - and that it would also ensue within Labour as well.
"All his life, from before I was born, Corbyn has been a Brexiteer," he said.
"Wherever an opportunity in Parliament has come up to vote, he has voted in antagonism to the European Union, including supporting UKIP in wanting this referendum in the first place.
"They say never kiss a Tory, but Corbyn has been in bed with UKIP on Brexit."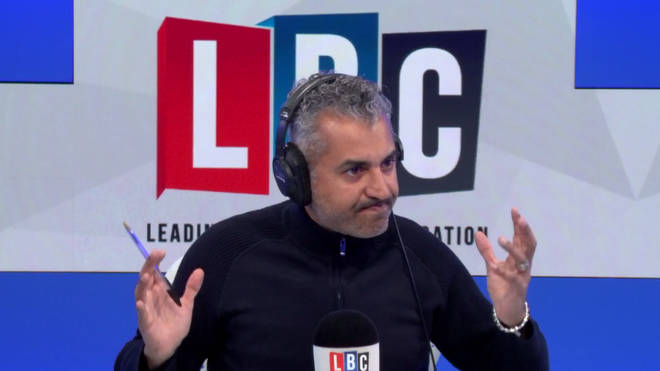 His comments follow a speech made by Sir Keir Starmer at the Labour Party Conference where he said that a vote to remain in the European Union has not been ruled out.
Speaking to Nick Ferrari, the Shadow Brexit Secretary said that he would vote to remain if it was an option in a second referendum.
But Shadow Chancellor John McDonnell had announced that the only choices should be on the "nature" of a deal, not on the membership itself.
Before the party conference, Labour leader Jeremy Corbyn said that his party could back a second referendum but admitted that he would prefer a general election.