Widower Tells Maajid How He's Struggled To Find Help For His Children's Mental Health
17 April 2017, 13:02 | Updated: 17 April 2017, 16:13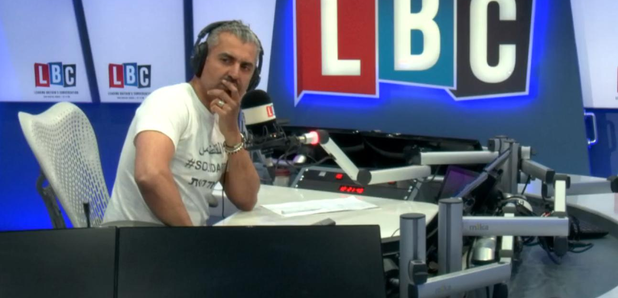 Michael talks to Maajid about on the difficulty he's faced getting help for his children and their mental health in the years following the sudden death of their mother.
Prince Harry has spoken out about how he "shut down all his emotions" when his mother Princess Diana died 20 years ago, and how talking about his problems has helped him grieve.
Michael called Maajid to praise the royal on speaking out about his mental health issues but said that whilst he does no begrudge the Prince for receiving the help he needed, Michael has struggled to find help for his own children following the death of their mother four years ago.
Michael, who lost his wife suddenly, told Maajid: "The problem I've found is that there is no help out there.
"The school was able to get my youngest son some help but for my two eldest children - aside from banging on my GP's door - there is no help."
Prince Harry will be talking about mental health issues with LBC when he opens the new Global Academy, founded by LBC owner's Global.