Maajid Nawaz Brilliantly Illustrates Exactly What Brexit Is
1 December 2018, 13:40 | Updated: 1 December 2018, 13:45
Maajid Nawaz lays out exactly why the UK will never get a better deal than if it remained in the European Union.
"There's no simpler way to put it," says Maajid. "No club worth its salt will offer better terms to non-members than it does to members."
The LBC presenter also agrees with the former Universities Minister Sam Gyimah, who resigned over Theresa May's deal, that there should be a second referendum now that the public is more knowledgable of what Brexit is.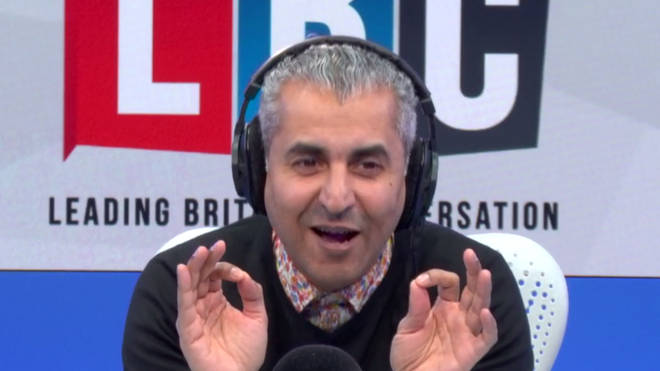 But Maajid passionately defined Brexit by comparing the relationship between the UK and EU to that of joining a private members club.
"Say I'm a member of one of those stuffy gentlemen's clubs on Pall Mall, and you walk up to the management in the club and say you want all of the benefits I have to this club without paying the monthly subscription fee," he said.
"But you want all of the benefits, including the subsidised food inside, including access to the rooms. You're not going to stick to the dress code, you're not going to pay the monthly subscription, you're not going to ring in advance if you're brining any guests.
"Why would a club do that?
"By definition, then it's not a club if it has better terms for non-members than it does for members.
"It's as obvious to me as the sun rising in the morning, there are no two ways about this.
"We are not going to get a better deal than the one we have at the moment as a member of the very club we're seeking that deal from after we leave."