Maajid Nawaz Wins Prestigious Human Rights Award
8 May 2018, 15:32 | Updated: 8 May 2018, 22:49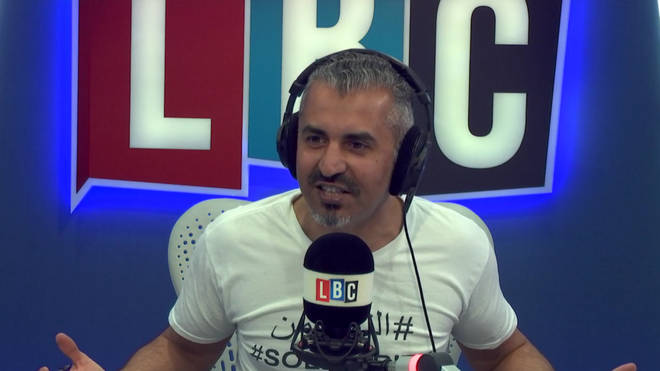 LBC's Maajid Nawaz has been commended for his work on human rights.
The LBC presenter received a United Nations Watch award at a ceremony in Geneva last night.
Hillel Neuer, UN Watch Executive Director, said: "Maajid Nawaz was chosen for his courageous and articulate defense of freedom, liberal democracy and universal human rights.
"His mission to advance pluralism and tackle extremism has never been more vital."
Maajid set up the world's leading counter extremism group, the Quilliam Foundation, which works to combat the ideological underpinnings of terrorism.
He's also became famous for his LBC show, in which the UN say he "articulately defends democratic values and calls out extremism".
Here are a couple of perfect examples.