Wolf-Whistling Is Not A Hate Incident: Maajid Nawaz
11 November 2018, 17:09 | Updated: 11 November 2018, 18:07
After a woman was investigated on suspicion of a hate crime after beeping her horn at another car, Maajid Nawaz said that hate crime legislation needs reform.
Maajid explained how the story in question demonstrated that hate crime legislation is flawed, although Maajid did not wish to criticise the the police investigations themselves.
Expanding further on the topic of hate crime, he expressed his thoughts on the recent calls to expand hate crime to cover misogyny, misandry and 'hate incidents' like wolf-whistling.
He started by saying that wolf-whistling isn't particularly smart nor effective and that it is also rather unpleasant for women who are subjected to it.
"But to classify it as a hate incident under legislation, are we not going too far?"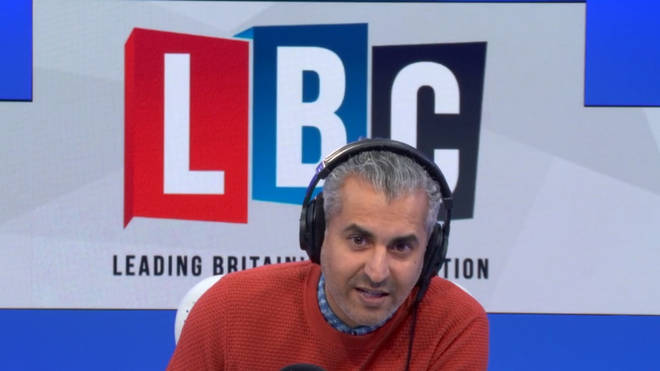 Maajid linkened the inflated reaction to Trump supporters claiming assault after Jim Acosta touched an intern who tried to take a microphone away from him during an exchange with Donald Trump at a White House press conference earlier this week.
"Wolf whistling, as stupid as it may be, is not a hate incident".
"We've got to calm down. We've got to stop inflating everything to existential crisis levels", he continued.
Maajid expressed that "the problem is in the definition of the law itself" and that MPs calling for hate crime legislation to be "expanded and extended" are wrong to do so.