Maajid's Electrifying Appeal For Greener Cars
5 May 2018, 13:33
Maajid Nawaz tells car manufactures "you can adapt" to plans to ban the sale of new hybrid cars by 2040.
Maajid Nawaz makes a personal plea for cleaner cars, telling manufacturers "you can adapt" to any future ban on the sale of hybrid cars.
"From a selfish perspective, which is something that everybody can relate to, I'll be able to breathe again," he said.
"You've got the money to adapt.
"If you survived all these years making cars I'm sure you've already been planning to adapt anyway.
"At the end of the day we shouldn't have to be able to be unable to breathe because of your desire to sell more cars
"I'm sorry going to have to adapt.
"I for one embrace these measures."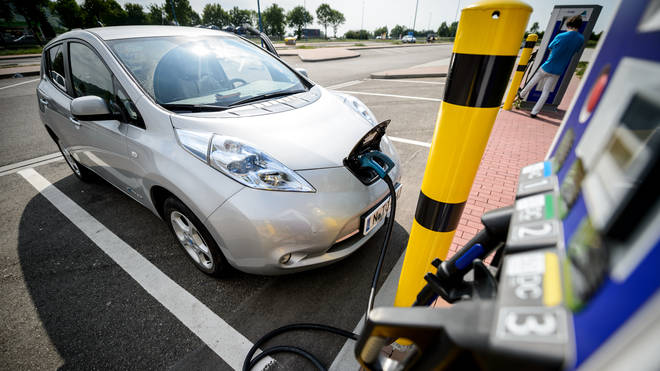 The Environment Secretary is leading plans to ban the sale of new hybrid cars by 2040 to help tackle UK air pollution.
Michael Gove is behind the plan to include hybrid cars on the existing policy to ban new diesel vehicles in 22 years time.
A spokesperson for the Department for Transport said that is it "categorically untrue" that government are planning a ban on hybrid vehicles.