Maajid Nawaz: Theresa May Has One Move Remaining
21 October 2018, 15:09 | Updated: 21 October 2018, 17:48
As Theresa May faces the prospect of a no-confidence vote, Maajid Nawaz outlines her last remaining move.
The Prime Minister has been instructed to attend Wednesday's meeting of the 1922 committee of Tory backbenchers or risk making "the letters go in even faster".
For a no confidence vote to be triggered, 48 letters from conservative MPs must be submitted to the party's chairman - with some reports saying they are only 2 away.
Tory MP Andrew Bridgen described Theresa May as "drinking in the last chance saloon" and that "the bad news for her is that the bar is already dry."
Johnny Mercer, who described the government as a "s*** show" last week, said he has received "overwhelming" support from within the party for speaking out. He has since said that he "cannot continue to support an administration that cannot function."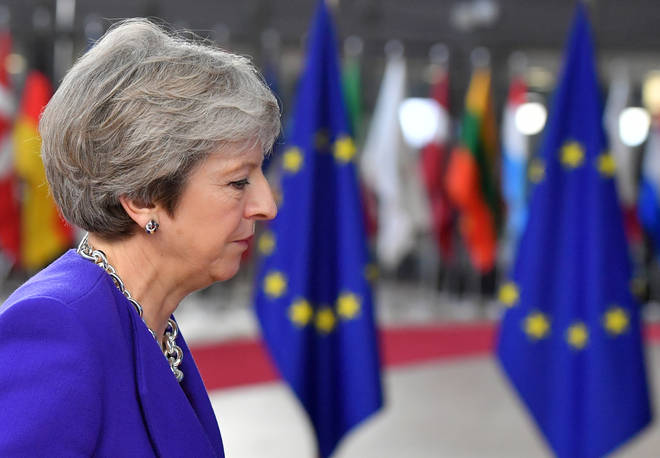 Speaking on his LBC show, Maajid Nawaz said that Theresa May has "room for manoeuvre".
"What she could do is go to the people and say this is the deal negotiated with Brussels," he said.
"The people can decide on whether they want to vote for Chequers, or stay in, or leave with no deal.
"Put that vote to the people before she's ousted.
"What that does is completely change the conversation if she were to do that, and then whatever the result, there's a new conversation to be had.
"It would be a power move on such a scale that no Tory MP seeking to oust her would be able to challenge it because it would be going to a people's vote, it wouldn't be a general election and at the same time would knock the idea of an internal leadership election into the long grass by far."
- Brexit: A timeline of key dates and events.
- Theresa May's Chequers proposal explained.