Why Being Pro-Choice Is The Only Sensible Option: Maajid Nawaz
29 May 2018, 10:54 | Updated: 29 May 2018, 11:01
As pressure mounts for Northern Ireland to have a referendum on its abortion law, Maajid Nawaz explains why being pro-choice is the only sensible option.
The Prime Minister is facing pressure to override opposition from her DUP allies in order to reform abortion law in Northern Ireland following the overwhelming referendum victory in the Republic of Ireland.
But Maajid Nawaz points to why pro-choice is the only sensible option.
"You can not deny a woman's right to terminate a pregnancy in the case of foetal malformation, rape and incest," he said.
"I'm not a scientific expert in terms of when life begins, I really don't know, but it's because I don't know that I'm saying I can not ultimately impose what is my guess on the rest of the population."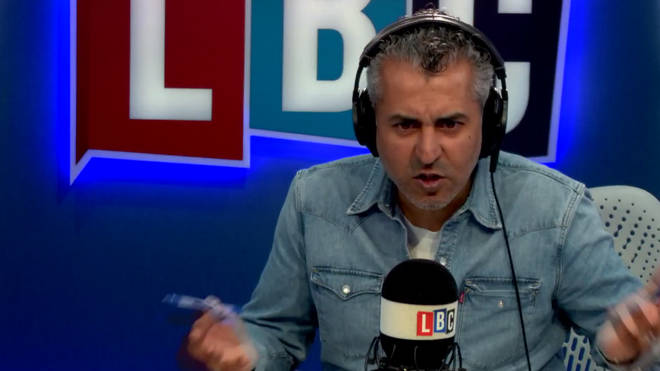 "It's only ever going to be anyone's guess, because we really don' know what life is," Maajid said.
"It's one of the reasons people are trying with AI.
"So we can all have educated guesses, but I find it very difficult to pose my view on anyone else, so the only thing that makes sense surely is to be pro-choice."