France issues arrest warrant for Syrian President over alleged war crimes
15 November 2023, 14:54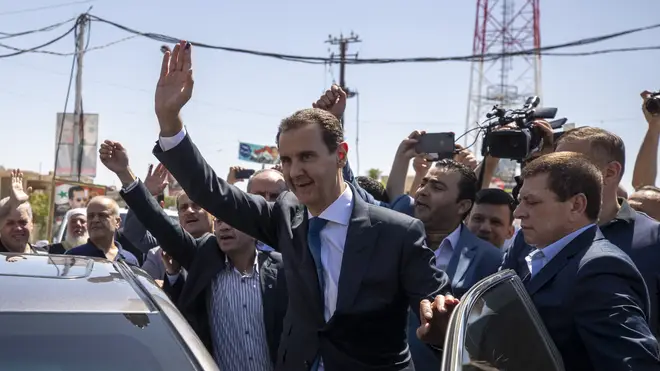 Warrants were also issued for Bashar Assad's brother and two army generals.
French authorities have issued international arrest warrants for Syrian President Bashar Assad, his brother and two army generals, alleging their involvement in war crimes and crimes against humanity including in the chemical attack in 2013 on rebel-held Damascus suburbs, lawyers said.
In addition to President Assad, the arrest warrants were issued for his brother, Maher Assad, the commander of the fourth armoured division, and two Syrian army generals, Ghassan Abbas and Bassam al-Hassan.
Jeanne Sulzer and Clemence Witt, lawyers at the Paris Bar who represent the plaintiffs, and NGOs behind the complaint, hailed the decision by judicial authorities on Wednesday.
"It marks a crucial milestone in the battle against impunity," Ms Sulzer told The Associated Press.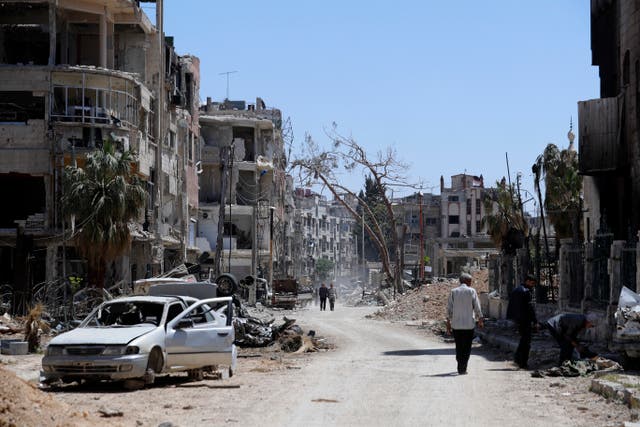 "It signifies a positive evolution in case law recognizing the grave nature of the crimes committed."
The Paris prosecutor's office has not publicly commented on the arrest warrants that remain secret under French law amid an ongoing investigation.
"Legally speaking, this is a procedural act as the investigation into the 2013 attacks in Eastern Ghouta and Douma continues," Ms Sulzer said.
The four individuals named in the arrest warrants "can be arrested and brought to France for questioning by the investigative judges", she added.
More than 1,000 people were killed and thousands were injured in the August 2013 attacks on Douma and Eastern Ghouta.
The investigation into the two chemical weapons attacks has been conducted under universal jurisdiction in France by investigative judges of the Specialised Unit for Crimes against Humanity and War Crimes of the Paris Judicial Court.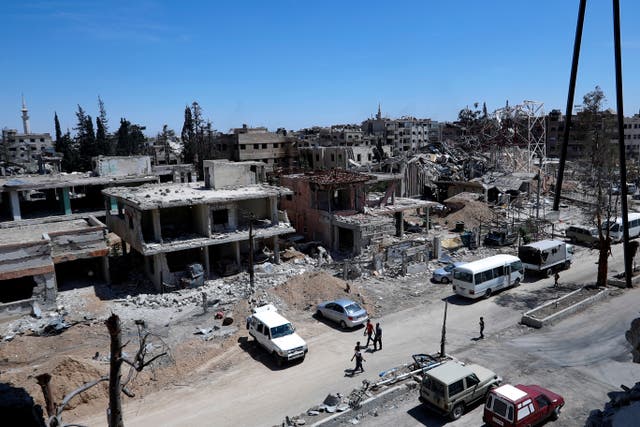 The investigation was opened in March 2021 in response to a criminal complaint by the survivors, and filed by the Syrian Center for Media and Freedom of Expression (SCM).
Mazen Darwish, the SCM's director, said the issuing of arrest warrants is "a new victory for the victims, their families and survivors" of the 2013 attacks.
Mr Assad's government was widely deemed by the international community to be responsible for the August 21 2013 sarin gas attack in the then-opposition-held Damascus suburb of eastern Ghouta.
The Syrian government and its allies have denied their responsibility and claimed the Ghouta attack was carried out by opposition forces trying to push for foreign military intervention.
The United States threatened military retaliation in the aftermath of the attack, with then-president Barack Obama saying Mr Assad's use of chemical weapons would be Washington's "red line".
However, the US public and congress were wary of a new war, as invasions in Afghanistan and Iraq had turned into quagmires.
In the end, Washington settled for a deal with Moscow for Syria to give up its chemical weapons stockpile.
Syria says it eliminated its chemical arsenal under the 2013 agreement. However, watchdog groups have continued to allege chemical attacks by Syrian government forces since then.