240 Rohingya refugees afloat off Indonesia after being refused by residents
17 November 2023, 10:14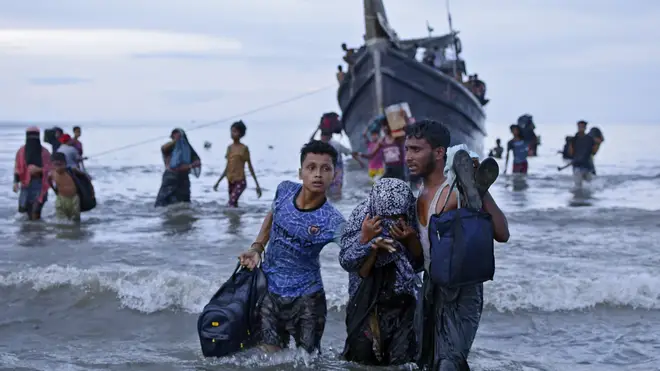 It is the fourth boat to reach the Aceh province since Tuesday.
Around 240 Rohingya Muslims, including women and children, are afloat off the coast of Indonesia after two attempts to land were rejected by local residents.
Officials said the boat most recently tried to land in Aceh Utara district, in Indonesia's Aceh province, on Thursday afternoon, but left a few hours later.
It is the fourth boat to reach Indonesia's northernmost province since Tuesday. Three others arrived in a different district and were allowed to land.
Residents of the Ulee Madon beach in Muara Batu sub-district said they would not accept the latest group as Rohingya have have come to the area several times and caused discomfort to the residents.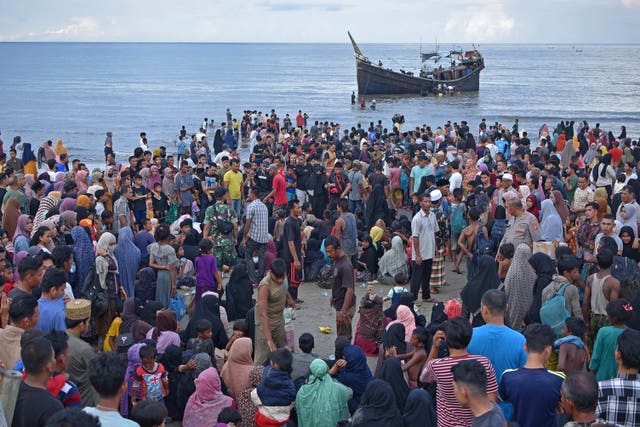 Saiful Afwadi, a traditional leader at Muara Batu sub-district said on Friday: "From a humanitarian perspective, we are concerned, but from another perspective, they are causing commotion. We provided shelter to them, but we also cannot accommodate them."
Rahmat Karpolo, a head of village, said that the residents do not want to accept the refugees because based on past experience, the Rohingya run away from the shelters.
More than 700,000 Rohingya Muslims fled from Buddhist-majority Myanmar to refugee camps in Bangladesh after an army-led crackdown in August 2017. They say the camps are overcrowded and they must leave again in search of a better life.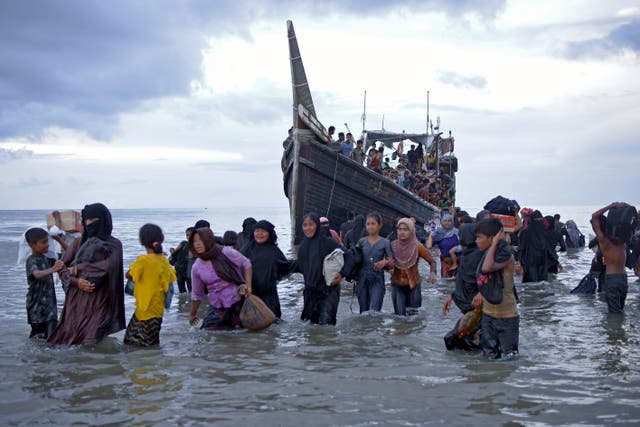 Most of the refugees who left the camps by sea have attempted to reach Malaysia, but many have ended up in Indonesia along the way.
Indonesia's foreign affairs ministry said in a written statement on Thursday said that Indonesia is not a party to the 1951 Refugee Convention.
Therefore, Indonesia does not have the obligation or capacity to accommodate refugees, let alone to provide a permanent solution for the refugees.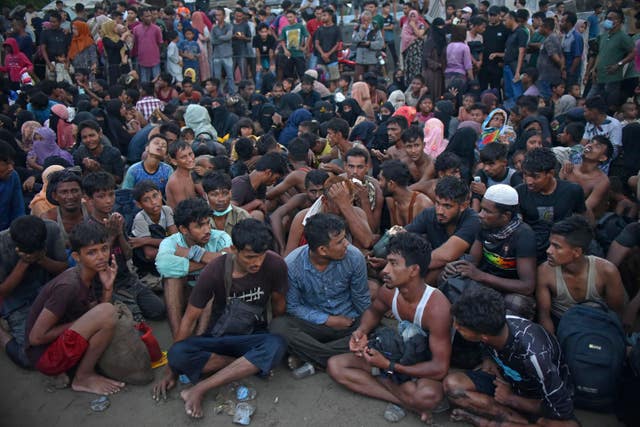 "Accommodation has been provided solely for humanitarian reasons. Ironically, many countries party to the convention actually closed their doors and even implemented a pushback policy toward the refugees," spokesman Lalu Muhamad Iqbl said.
He added that Indonesia's kindness in providing temporary shelter has been widely exploited by people-smugglers who seek financial gain without caring about the high risks faced by refugees, especially vulnerable groups such as women and children.
"In fact, many of them were identified as victims of human trafficking," Mr Iqbal said.