US takes custody of 'IS Beatles'
10 October 2019, 10:16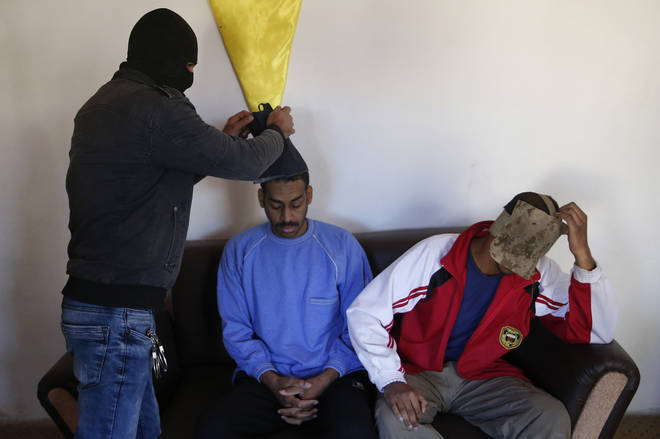 Two British jihadists dubbed the "IS Beatles" have been taken out of Syria to "a secure location controlled by the US", President Donald Trump has said.
El Shafee Elsheikh and Alexanda Kotey are accused of being part of an Islamic State group cell which kidnapped and murdered Western hostages in Syria.
The men, who are from London, are being kept in the custody of the American military, according to officials.
In a tweet, the US President called the ISIS militants "the worst of the worst".
In case the Kurds or Turkey lose control, the United States has already taken the 2 ISIS militants tied to beheadings in Syria, known as the Beetles, out of that country and into a secure location controlled by the U.S. They are the worst of the worst!

— Donald J. Trump (@realDonaldTrump) October 10, 2019
The duo were part of a group of four who are accused of being involved in the apparently filmed beheadings of British aid workers David Haines and Alan Henning and American journalists James Foley and Steven Sotloff.
Other members of the IS cell - dubbed "The Beatles" because of their British accents - included Mohammed Emwazi, known as Jihadi John, who was killed in a US air strike in 2015, and Aine Davis, who has been jailed in Turkey.
All four were radicalised in the UK before travelling to Syria.
The group is believed to have murdered 27 people, but Kotey and Elsheikh have denied being involved in the killings.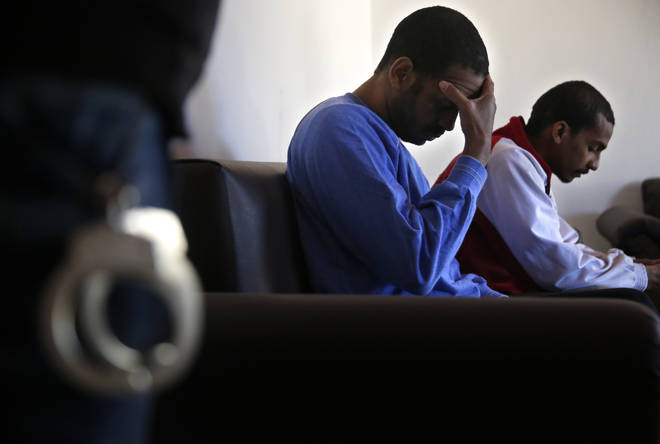 Britain has stripped both men currently detained US custody of their citizenship and refused to repatriate them for trial.
There has been an international row over whether Kotey and Elsheikh should be returned to the UK for trial or face justice in another jurisdiction.
Their potential transfer to the US has been delayed by Elsheikh's mother, Maha Elgizouli, who has challenged the British government's decision not to prosecute her son in Britain.
However in January she lost the case in the High Court.
The issue is currently being decided by the UK Supreme Court.