Former French president Jacques Chirac dies aged 86
26 September 2019, 15:46
The former French president Jacques Chirac who championed the European Union has died aged 86.
Frederic Salat-Baroux, Mr Chirac's son-in-law, said he died "peacefully among his loved ones" on Thursday.
He did not give the cause of the death, but the former president has had repeated health problems since leaving office in 2007. He has also not made any public appearances since he fell ill.
Jacques Chirac's political career spanned 40 years, during which he served as the President of France between 1995 and 2007.
Under his presidency France entered into the single European currency and compulsory military service was abolished.
Mr Chirac was known for his stand against the American-led assault on Iraq, his recognition of the collaborationist French Government's role in deporting Jews in the Holocaust, and his reduction of the presidential term from 7 years to 5 through a referendum in 2000.
He was nicknamed "Le Bulldozer" early in his career for his determination and ambition.
However the former president was beset by a series of corruption scandals and in 2011 he was convicted of diverting public funds while serving as the mayor of Paris.
Flags have been put at half-mast in front of the French Parliament and the French National Assembly observed a minute's silence in his memory.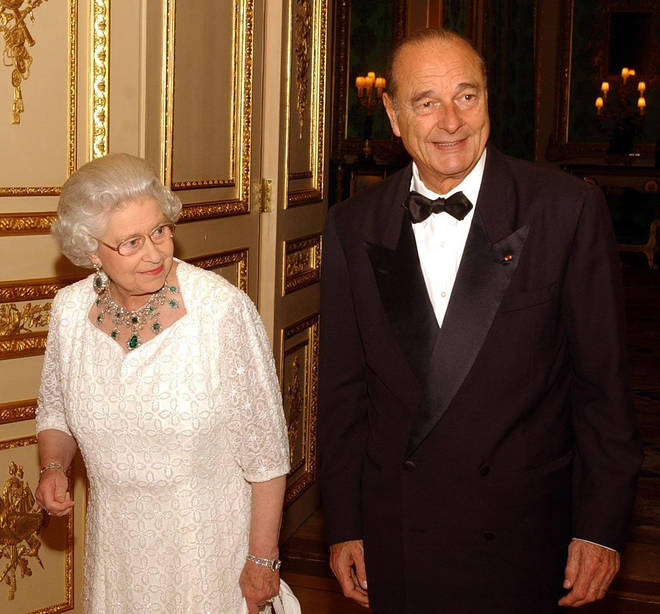 Tributes have been paid to Jacques Chirac by figures across the political spectrum.
Jean-Claude Juncker, the president of the European Commission said he was "moved and devastated" to learn the news.
"Europe is not only losing a great statesman, but the president is losing a great friend," he said in a statement.
Former French President Nicolas Sarcozy tweeted: "His memory will remain in France's history as it will remain in the hearts of all our compatriots. It's a part of my life that disappeared today."
President of the National Rally party Marine Le Pen tweeted: "Despite the differences in opinion there may be over Jacques Chirac....he will be remembered as the president capable of opposing the madness of the Iraq war, re-establishing France's traditional position of balance and diplomacy."
Boris Johnson also paid tribute to the former French president.
Jacques Chirac was a formidable political leader who shaped the destiny of his nation in a career that spanned four decades. His loss will be felt throughout France, across the generations.

Toutes mes condoléances aujourd'hui à sa famille, à ses proches et au peuple français.

— Boris Johnson (@BorisJohnson) September 26, 2019