Hong Kong leader to withdraw bill that sparked protests
4 September 2019, 10:28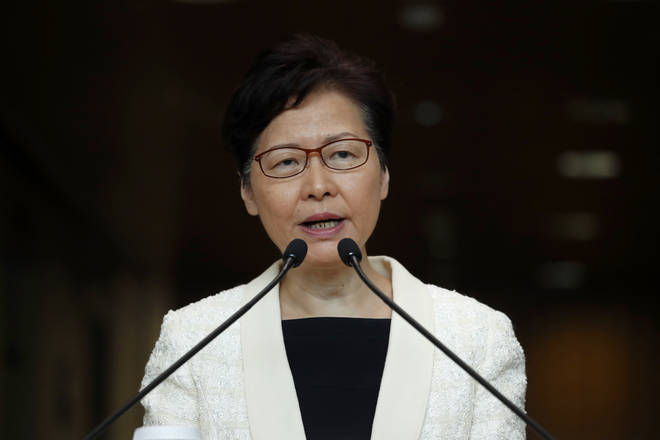 Hong Kong's leader Carrie Lam is to formally withdraw a controversial extradition bill which has led to months of protests in the region, a government source has confirmed.
The extradition law - if passed - would have meant criminals would have been extradited to mainland China.
In June the law sparked the beginning of pro-Democracy demonstrations in the former British colony.
Hundreds of thousands of people in Hong Kong have been protesting, often violently in the streets for the last three months.
Hong Kong airport had to cancel numerous flights when protesters stormed the airport terminal, clashing with police.
Police responded with tear gas, rubber bullets, and water cannon laced with blue dye to help identify, and possibly arrest, protesters later.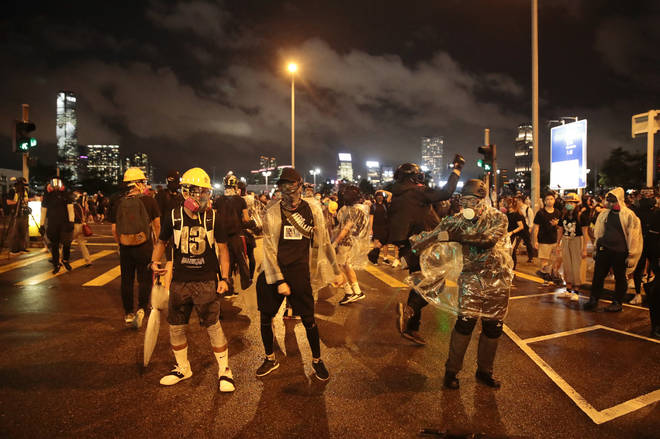 The demonstrations that began in response to a proposed extradition law have expanded to include other grievances and demands for democracy in the semiautonomous Chinese territory.
Hong Kong was returned to the Chinese government by the UK in 1997 under a "one country, two systems" rule, which meant the region could retain a level of relative autonomy.
Carrie Lam has also been challenged about leaked audio of her telling business leaders recently that she would quit - if she had the choice.