Robert Mugabe: Remembering Zimbabwe's divisive 'dictator'
6 September 2019, 13:25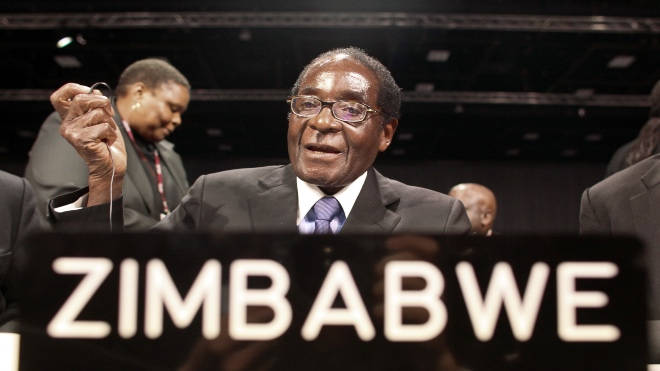 An enigma. A paradox. A liberation hero? Or a ruthless dictator? Robert Mugabe's legacy will forever divide opinion.
Fewer world leaders have caused as much controversy on the international stage than the former prime minister and president of Zimbabwe has over the last half-century.
His adoring supporters will tell you he was a hero who led his country's bid for independence and Rhodesia's white-minority rule.
Ultimately, he was one of the key architects of removing British colonialism and establishing Zimbabwe as free nation.
But he has also been criticised for overseeing a disastrous land reform programme, causing hyperinflation and rigging elections.
More seriously, Mugabe has been consistently accused of human rights abuses.
But whether you condemned or commended the leader, regularly described as a dictator, his impact will never be forgotten.
His death marks the end of an era for the former British colony.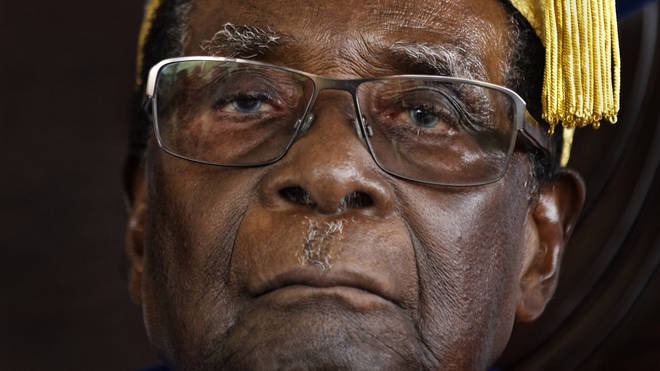 Who was Robert Mugabe?
Mr Mugabe was indeed a hero of the African continent's struggles against colonialism and white supremacism and Zimbabwe stands today as an independent, sovereign nation because of the efforts of the late leader.
He was imprisoned for a decade without trial for opposing British rule in Southern Rhodesia, now Zimbabwe, and helped overthrow Ian Smith, Rhodesia's white prime minister.
In 1980, he won his country's first general election with an overwhelming victory for the Zimbabwe African National Union(ZANU) and renamed Rhodesia to what we now know as Zimbabwe.
In doing so he gave hope to black Zimbabweans and black Africans, introducing healthcare and educational reforms along the way and turning his country into one of the most promising and upcoming on the continent.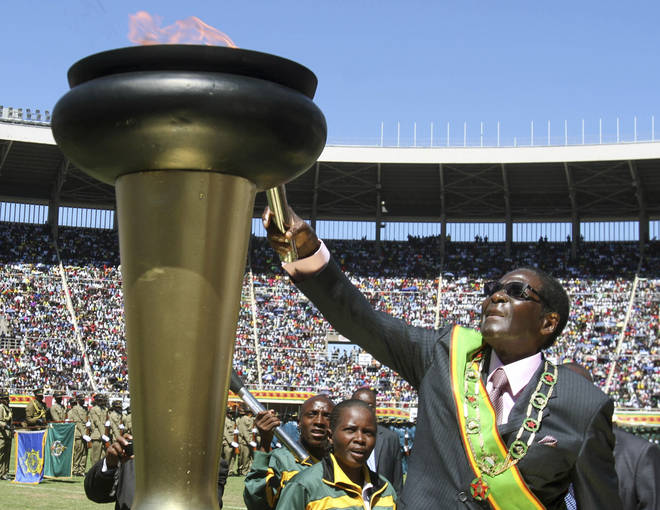 As a result, positive tributes have poured in that celebrate his legacy with Zimbabwe's current president Emmerson Mnangagwa leading the way.
He said on Twitter: "It is with the utmost sadness that I announce the passing on of Zimbabwe's founding father and former President, Cde Robert Mugabe.
"Cde Mugabe was an icon of liberation, a pan-Africanist who dedicated his life to the emancipation and empowerment of his people. His contribution to the history of our nation and continent will never be forgotten.
"May his soul rest in eternal peace."
But Mr Mugabe's success in delivering independence and fighting for pan-Africanism are overshadowed by his reign as the country's leader.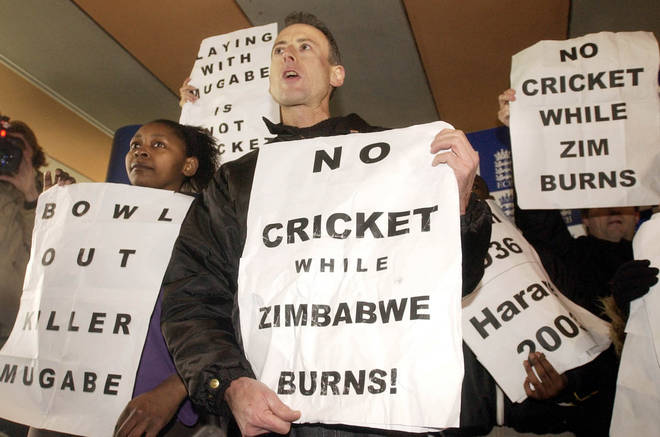 Between becoming prime minister in 1980 and establishing himself as president in 1987, he used government forces to crush political opponents and killed 20,000 civilians, an accusation that he always denied.
In 2000, he encouraged black Zimbabweans to violently seize white-owned farms under the land reform programme under the guise of decolonisation, leading to a breakdown in food production, economic decline and international sanctions.
After surviving another election in 2002, one which drew widespread criticism from the international community over its validity, his country was suspended from the British Commonwealth over accusations of human rights abuses.
By 2008, hyperinflation had rocketed making the currency worthless and forcing millions of people to leave the country.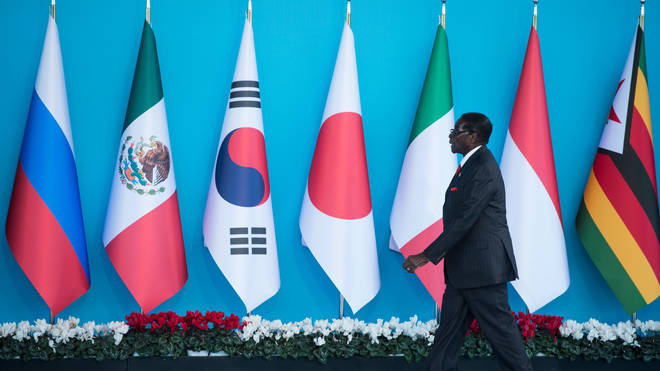 Several contentious elections and a fight against cancer later, Mr Mugabe was ousted from power during an army coup d'état that saw vice-President Emmerson Mnangagwa replace him.
It is for these reasons why some people have spoken out against the memory of the former leader.
The late John Makumbe, a politics professor at the University of Zimbabwe, said: "He'll be remembered as a villain. His legacy was destroyed by his staying, his violence, his imposing his own political allies and rivals.
"Robert Mugabe always had the seed of bad governance, cruelty, selfishness: 'It's only me who matters.' He came in 1980 and donors flooded in; Mugabe looked angelic, he took on the colour of his surroundings. But by 2000 he had to rig elections and the rot had set in.
"The chameleon has its own colour: when it's frightened, it takes on its original colour, and it's ugly. He showed his true colours. His true colour is a killer. He killed his enemies."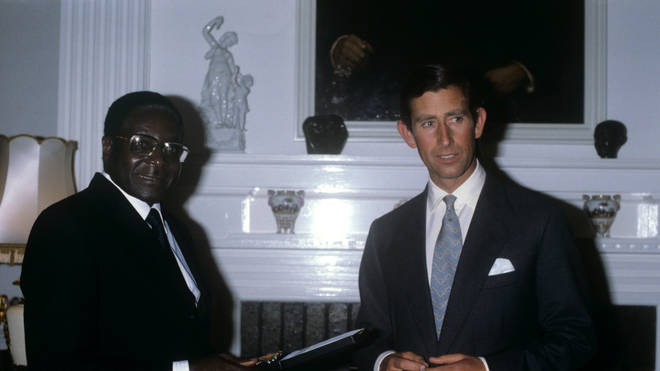 Along the way he shared stages with world leaders, meeting the Queen, Bill Clinton and the Pope. Each occasion was, unsurprisingly, a controversy.
And it is that controversy that will forever follow his legacy.