Deontay Wilder blames historic defeat against Tyson Fury on 'heavy costume'
25 February 2020, 17:13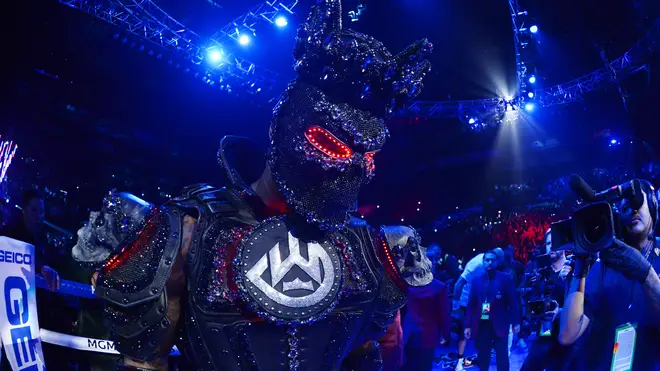 Deontay Wilder has blamed his historic defeat against Tyson Fury on the "heavy" costume he wore before entering the ring.
The US boxer says he wants another rematch against the Gypsy King after blaming the loss of his heavyweight title on his elaborate ring walk costume.
Wilder told Yahoo Sports that his British opponent didn't hurt him as he came to his seventh-round defeat on Saturday night but that the 45-pound costume gave him "no legs".
He said: "He didn't hurt me at all, but the simple fact is my uniform was way too heavy for me.
"I didn't have no legs from the beginning of the fight. In the third round, my legs were just shot all the way through."
He also said he was angry at his corner throwing in the towel.
Wilder was taken to the hospital after the fight but he claims he did not sustain a concussion, broken eardrum or broken jaw as had been speculated.
He hit out at his assistant trainer Mark Breland for stopping the fight.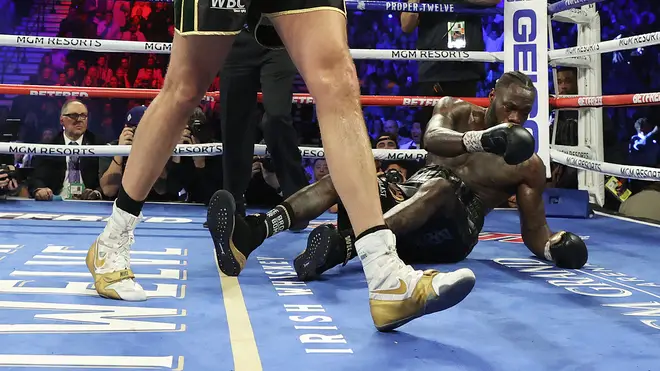 He said: "I am upset with Mark for the simple fact that we've talked about this many times and it's not emotional.
"It is not an emotional thing, it's a principle thing. We've talked about this situation many, many years before this even happened.
"I said as a warrior, as a champion, as a leader, as a ruler, I want to go out on my shield.
"So I told my team to never, ever, no matter what it may look like, to never throw the towel in with me because I'm a special kind. I still had five rounds left. No matter what it looked like, I was still in the fight."
Wilder told The Athletic that he will exercise his rematch clause to try and regain his WBC heavyweight belt from Fury.
This means any plans for an all-English fight between Anthony Joshua and Fury will be delayed.
Sports Illustrated reported that the rematch would take place by the end of July.