Facebook launches dating service in US
6 September 2019, 12:38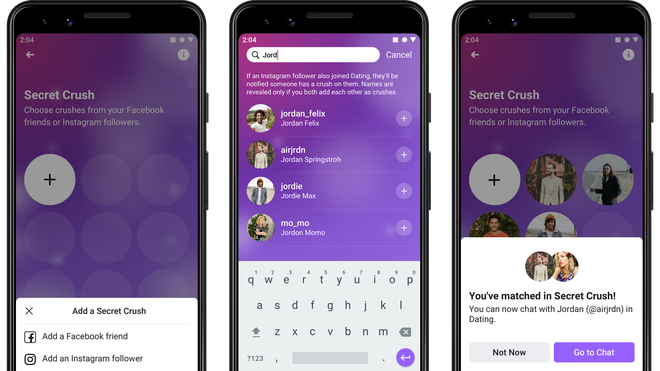 Facebook has launched its new dating service, using users' existing likes, interests and Instagram profiles to help them find love.
The app, which launched in the US on Thursday, allows users to create profiles based on their main accounts and select secret crushes from their friends list.
Despite fears over privacy, Facebook insists it is "at the forefront of this product" and will not match users with their friends.
In a statement, they said: "Finding a romantic partner is deeply personal, which is why we built Dating to be safe, inclusive and opt-in.
"Safety, security and privacy are at the forefront of this product. We worked with experts in these areas to build protections into Facebook Dating from the start, including the ability to report and block anyone; prohibiting people from sending photos, links, payments or videos in messages; and by providing easy access to safety tips.
"These features and others give you more control and peace of mind."
The function allows users to integrate their Instagram posts directly into their Facebook Dating profile and gives people the ability to add Instagram followers to their Secret Crush lists in addition to Facebook friends.
The social media site added that "Facebook Dating isn't about swiping," unlike similar sites such as Tinder and Grindr.
In addition to the US, Facebook Dating is currently available in 19 other countries: Argentina, Bolivia, Brazil, Canada, Chile, Colombia, Ecuador, Guyana, Laos, Malaysia, Mexico, Paraguay, Peru, the Philippines, Singapore, Suriname, Thailand, Uruguay, and Vietnam.
It will be in Europe by early 2020.