Hong Kong bans facemasks amid wave of protests
4 October 2019, 08:51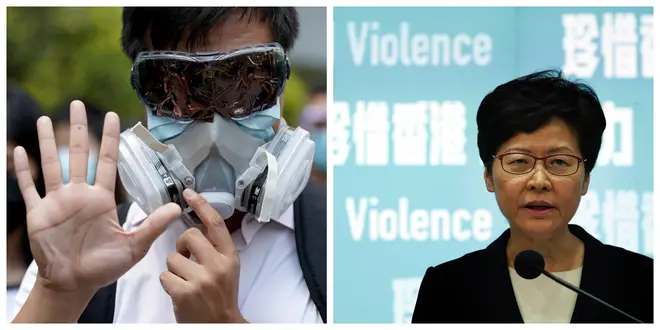 Hong Kong's leader Carrie Lam has announced that from tomorrow, anti-government protesters will be banned from wearing face masks.
Chief executive Carrie Lam has used sweeping security legislation which has not been used the 60s, allowing her to bypass the city's legislature.
The move marks a dramatic toughening in her response to the most serious crisis to affect the hub for international trade and business since the territory reverted from British to Chinese rule in 1997.
Ms Lam said the decision will come into force Saturday, adding: "We must stop the violence."
She said the violence was getting worse and that "radical protesters" had "wreaked havoc" across Hong Kong.
Ms Lam said: "What we see is escalation in violence."
The Chief Executive was speaking at a press conference announcing the measures, she said the government wanted to "lessen the impact" on the populace.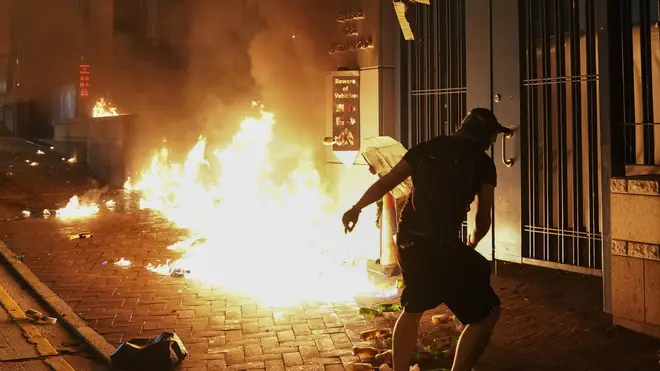 She said in recent days there had been an increase in violence in protest, labelling demonstrations as "shockingly violent" Ms Lam said protests were "all over Hong Kong," and not just limited to one area.
Hong Kong has been hit by a wave of anti-government protests after proposals to allow extradition for certain criminal suspects to mainland China.
Critics feared this could undermine the city's judicial independence and endanger dissidents.
During a previous protest one demonstrator was shot in the chest by a police officer.