NASCAR crash: Ryan Newman in serious condition after Daytona 500 horror smash
18 February 2020, 10:36
Warning: contains footage some may find distressing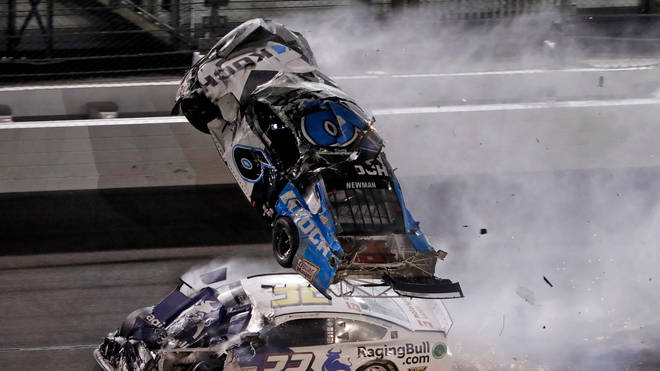 A NASCAR driver is in a serious condition after a 190mph horror crash during the Daytona 500 which caused his car to burst into flames.
Ryan Newman was in the lead at the Florida race when he was nudged from behind by fellow racer Ryan Blaney.
His Roush Fenway Racing Ford then careered across the track at the Daytona International Speedway, hitting the safety barrier before being catapulted into the air.
Here is the final lap of the Daytona 500 in which Ryan Newman's car was flipped at the line.

We will continue to keep you updated on his status as we learn more. pic.twitter.com/qkEwQBpoP0

— FOX: NASCAR (@NASCARONFOX) February 18, 2020
As it landed, he was struck by another driver, sending the car back into the air before it skidded across the circuit on its roof, causing sparks and bursting into flames.
Firefighters quickly extinguished the blaze before screens were erected and Newman was taken away in an ambulance to nearby Halifax Medical Center.
Newman, 42, is in a serious but not life-threatening condition.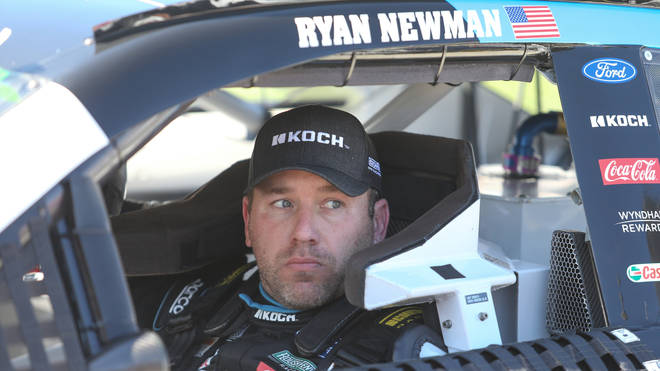 In a statement, NASCAR said: "Ryan Newman is being treated at Halifax Medical Center.
"He is in a serious condition, but doctors have indicated his injuries are not life threatening.
"We appreciate your thoughts and prayers and ask that you respect the privacy of Ryan and his family during this time.
"We appreciate your patience and cooperation and we will provide more information as it becomes available."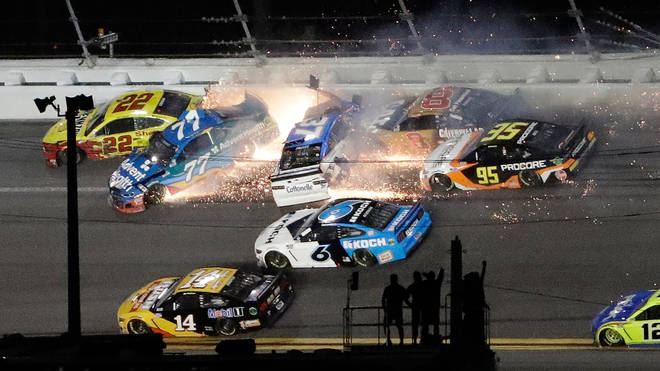 The race was won by Joe Gibbs Racing driver Denny Hamlin, making him just the fourth driver in NASCAR history to win back-to-back Daytona 500s.
Newman has previously pushed for more safety precautions in the race, advocating for slower speeds at Daytona and Talladega.
Monday's race was his 656th career start.
Earlier, Donald Trump had become just the second president ever to attend the race, making a grand entrance before the start.
Mr Trump gave thousands of fans a flyover of Air Force One and then rode onto the track in the presidential motorcade as the audience roared with delight.