Anna Soubry Fails To Impress Eddie Mair With Her Ken Clarke Impression
1 October 2018, 16:42
Anna Soubry hilariously attempted to do her best impression of fellow Tory MP Ken Clarke… but it failed to impress Eddie Mair.
The Conservative Remain MP spoke to LBC from the party's conference in Birmingham on Monday.
It follows an interview in the Daily Mail in which Chancellor Philip Hammond said Boris Johnson was incapable of "grown-up" politics.
He is also said to have the mocked the former Foreign Secretary by impersonating his "plummy voice".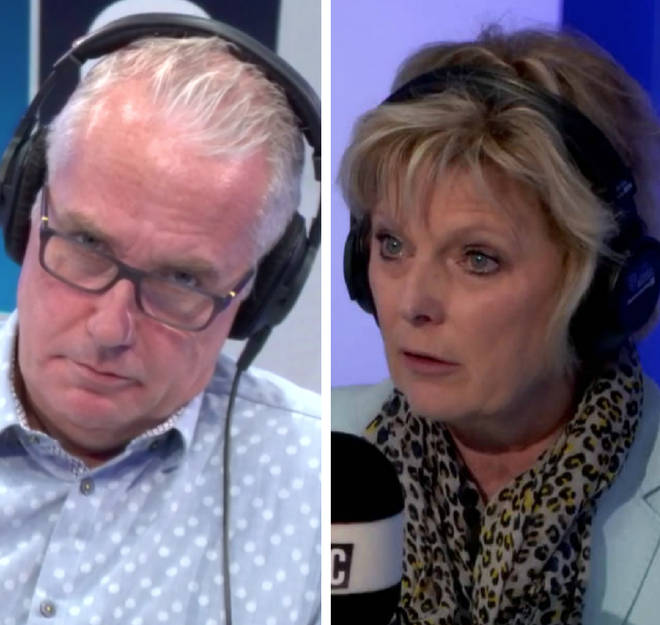 So, Eddie asked Ms Soubry, a Boris critic, whether she too could do an impression of him.
"I can't do Boris, but I can do Ken," she said.
Naturally, Eddie wanted to hear her best Father of the House impression and Ms Soubry was happy to oblige.
But afterwards, the LBC presenter was left less than impressed, as he quipped: "This isn't something for you to fall back on".
Watch the moment above.