Belgian Weather Presenter Tells Eddie Mair How She Called Out Racist Trolls
7 September 2018, 18:16
After receiving a tirade of racist insults, a Belgian weather forecaster told Eddie how she fought back against the abuse.
Cécile Djunga has presented the weather on Belgian state broadcaster RTBF for a year, but after constant racist comments from viewers, she decided to post a video responding to the attacks.
In a five-minute Facebook video posted on Thursday, Ms Djunga said she was raising awareness for those who "don't think that racism exists in Belgium."
When Eddie asked Ms Djunga what sort of things the trolls said about her, she said: "They want a white girl on the television, they want a real Belgian girl. I steal another Belgian's job.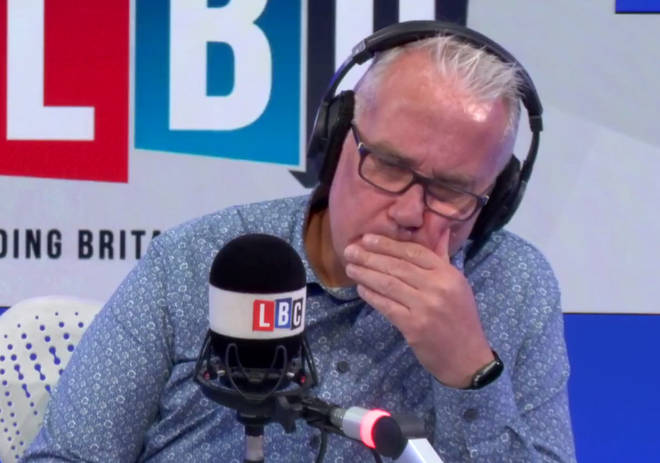 "Last time somebody called me to say she couldn't see me on the TV because it was too dark. That's why I made my video.
"First I wanted to laugh about it, but after, I was angry and I cried. It's not normal to be treated like that.
"I feel Belgian, I'm black but I'm Belgian."
Ms Djunga's video went viral and was viewed by nearly two million people.
The story has prompted a political response in Belgium with the government urging the media to promote equality and diversity.