This caller 'values EU citizenship over British citizenship'
20 December 2019, 18:45 | Updated: 20 December 2019, 18:49
This caller said he values his EU citizenship over his British citizenship, which he has had since aged six.
Nev in Walton-on-Thames said he believes Brexit "is a disaster for me" and would rather pay his "per capita" contribution to the EU than the UK.
"I don't see any upside, no benefit, no sunlit uplands, we're having to renegotiate trade deals," the caller explained.
"There is, according to the government's own information, billions of pounds worth of damage coming our way. You know, the list is endless. We've embarked on a misadventure."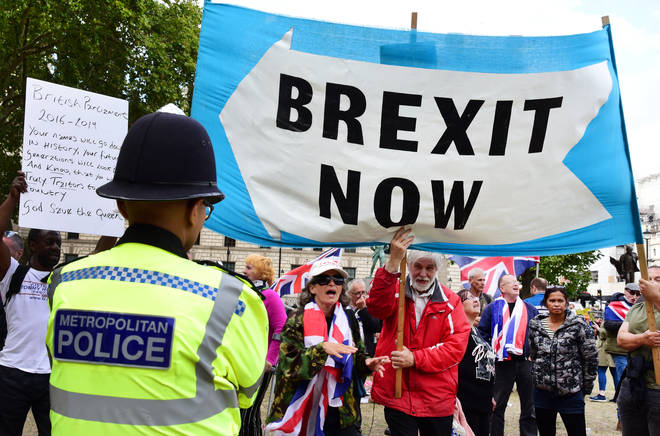 Speaking about the recent general election, the caller said: "It is over but now what are we what what road are we embarking down whatever road the Tories choose to take us.
"Get rid of workers rights, completely ignore any use instance living here. What about the Brits living overseas?
"This is going to be something to sort out and our only hope now is to rely on the benevolence of the Conservative Party and, frankly, I don't have confidence."