Eddie Mair's Very Moving Reply To Caller Who Feels Worthless
4 October 2018, 17:33 | Updated: 4 October 2018, 17:41
When this caller struggling with his mental health said he felt worthless, Eddie Mair issued an incredibly powerful response - and LBC listeners were moved.
Matthew found himself homeless two years ago after a mental break down meant he lost his partner, job and flat.
He spoke about how he came close to suicide and was consequentially sectioned.
The caller said his family and friends started to ignore his calls - and his mental health slipped further.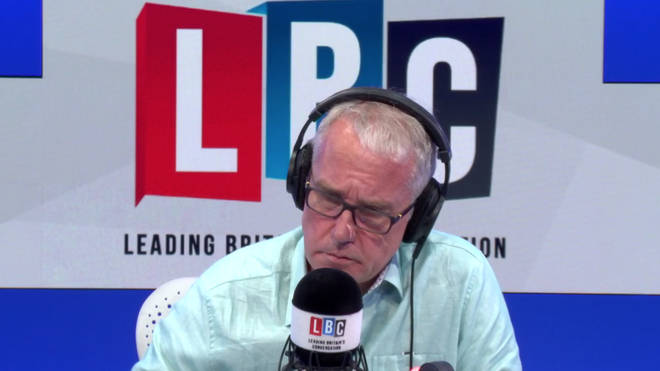 He described a sense of "complete and utter shame" at himself when he had to ask friends for money - and they didn't answer.
But Eddie refused to let the caller go on any further as he delivered a message that LBC listeners said moved them to tears.
In the world in which Matthew and tens of thousands of others now exist, the idea that they "matter" never arises. They are made to feel an inconvenience, a failure, hopeless, unwanted. Thank you @eddiemair @LBC

— Annie (@toady) October 4, 2018
@eddiemair what an amazing thing to have said to Matthew just now. It made me cry. 'You matter'. That's all that some people need to hear sometimes. Thank you for being so empathetic. @LBC #MentalHealthMatters

— Distinct_thoughts (@obadah1000) October 4, 2018
The LBC presenter said: "You need to hear this, you're not disgusting. Your life has value. You matter.
"I'm sorry that other people have lost their empathy that's ebbed away from you.
"I'm sorry for all the problems you're going through - but I care what has happened to you, and I'm sure a lot of people listening care about what has happened to you.
"You're not worthless and you have value."